December 2021 Wellness Calendar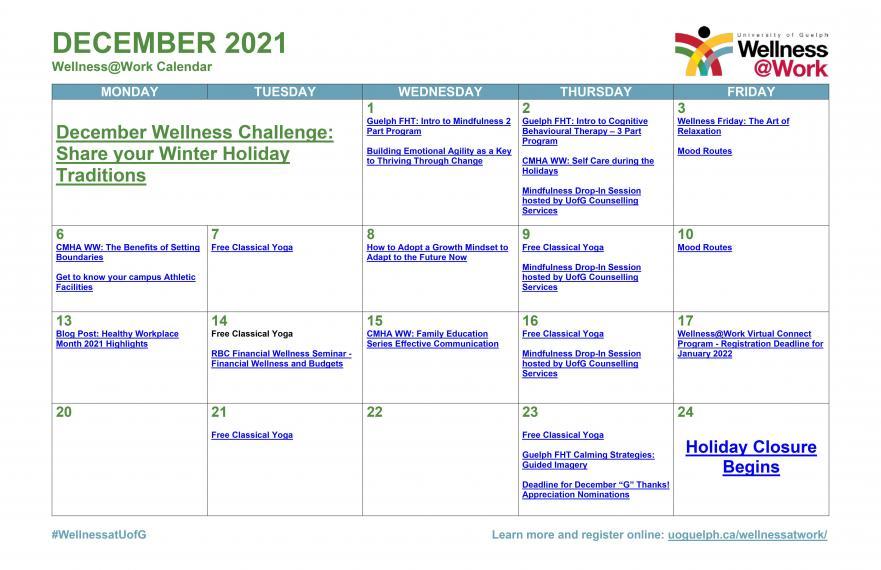 View the December 2021 wellness calendar. 
The December wellness challenge this year to about sharing our winter traditions! Make sure to view the December wellness challenge Kudoboard and post about your winter traditions. It does not have to be holiday specific. Your winter tradition can be anything you do in the winter season. It could be something as taking a night walk on the first big snowfall of the year or going skiing with the family every year!  Make sure to share your traditions by 8:30 am on January 10th, 2022 to be entered to in a prize!