AHL Newsletter, December 2016
For a pdf copy of AHL Newsletter, December 2016 click here
AHL Holiday Hours, 2016/17
Season's Greetings from the staff of the Animal Health Laboratory
Except for closure on Christmas Day, Dec 25, the AHL is open every day with limited services; the U of Guelph is officially closed Friday Dec 23 through Monday Jan 2, 2017.  Guelph and Kemptville drop box and/or refrigerator are available 365/24/7 for specimen drop off.  Guelph - Usual Saturday services include: specimen receiving, emergency mammalian autopsies, full bacteriology set up, as well as clinical pathology testing.  Statutory holiday services and usual Sunday services include: specimen receiving, emergency mammalian PMs, and bacteriology set up.  For full details, please see our website—ahl.uoguelph.ca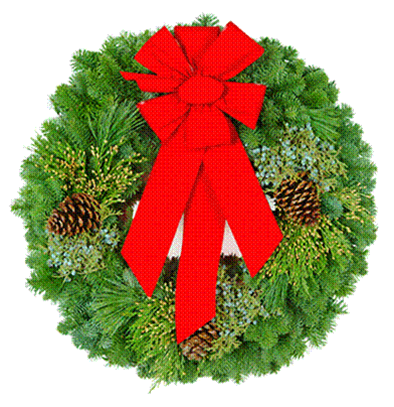 ---
Dr. Durda Slavic - Bio-Mic Award for Excellence in Diagnostic Veterinary Microbiology
We're proud to announce that Durda Slavic, DVM, MSc, PhD, AHL veterinary bacteriologist since 2004, is the 2016 recipient of the Bio-Mic Award for Excellence in Diagnostic Microbiology presented at the annual meeting of the American Association of Veterinary Laboratory Diagnosticians, held in Greensboro, North Carolina, Oct. 13-17, 2016. The award letter from Dr. Pat Halbur, President of AAVLD, stated: "Your commitment to advancing diagnostic microbiology and support of AAVLD provide a foundation for the current and future success of this specialty. Your efforts have left an indelible mark for future diagnosticians and leaders of AAVLD."
Congratulations Durda!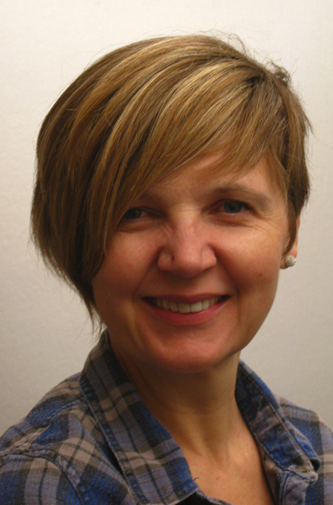 ---
EIA electronic submissions are now being accepted
AHL has just finished participating in a trial with CFIA and GlobalVetLink (EquusLink), and was the pilot laboratory in Canada for this exciting new service. We thank the CFIA for taking up this initiative.
You can learn more about EquusLINK at: https://www.globalvetlink.com/products/equuslink/
Advantages of this product include:
Faster form completion, including immediate updating of information for correction of omissions.
Streamlined submission to the lab, including embedded color photographs of horses rather than hand drawings.
Electronic reporting of results, and streamlined transmission of test results to CFIA.
All results stored for immediate retrieval and immediate use (no more mailing results).
We have found this tool to be beneficial in streamlining EIA submissions, and we look forward to offering this solution to our clients! Traditional EIA submission forms will of course still be accepted.
Contact us at ahlinfo@uoguelph.ca or (519) 824-4120 ext. 54530
---
AHL flexible scope update
Liz King
The AHL is accredited for specific tests listed on our SCC scope of accreditation or "fixed scope". Because there can be a lag in applying for and adding a test to a fixed scope, the AHL became accredited in June 2014 for veterinary laboratory testing techniques (flexible scope). See AHL's SCC scope, both fixed and accredited techniques, at http://palcan.scc.ca/specs/pdf/826_e.pdf.
AHL's flexible scope means that the AHL is accredited by the Standards Council of Canada (SCC) to ISO/IEC 17025 for the following veterinary (medical) techniques:
1. Culture detection of microorganisms
2. Inorganic analysis by inductively coupled plasma spectroscopy (ICP)
3. Enzyme linked immunosorbent assay (ELISA)
4. Agglutination
5. Polymerase chain reaction (PCR)
The AHL adds specific methods under each accredited technique when 2 criteria are met:
There is a demonstrated need for accreditation for a method for which AHL is not already accredited.
AHL's quality assurance (QA) has verified that the test method meets all of SCC's accreditation requirements. 
In addition to QA inspections, SCC inspects AHL's flexible scope process and the list of flexible scope methods every 2 years.
AHL currently has 11 different methods, each containing multiple agents/elements, on our flexible scope. The most recent additions to our scope are:
ELISA method V-002 for Coxiella burnetii (Q fever)
PCR method MOL-262 for Echinococcus multilocularis
Contact us at ahlinfo@uoguelph.ca if you would like a copy of AHL's flexible scope. AHL
---
AHL Newsletter
December, 2016 - Volume 20, Number 4
       Editor:  Grant Maxie, DVM, PhD, Diplomate ACVP
       Editorial Assistants:  Helen Oliver, April Nejedly
The AHL Newsletter is published quarterly (March, June, September, December) by the Animal Health Laboratory, Laboratory Services Division, University of Guelph.
Its mission is to inform AHL clients and partners about AHL current activities, and laboratory-based animal disease events and disease trends.  All material is copyright 2016.  Ideas and opinions expressed herein do not necessarily reflect the opinions of the University or the Editor.
Articles may be reprinted with the permission of the editor and with appropriate credit given to the AHL Newsletter.
Mailing address & contact information:
Animal Health Laboratory
Laboratory Services Division, University of Guelph
Box 3612, Guelph, Ontario, Canada  N1H 6R8
Phone: (519) 824-4120 ext. 54538; fax: (519) 821-8072
To receive an electronic copy of this Newsletter, please send your email address to us at holiver@uoguelph.ca
ISSN 1481-7179
Canada Post Publications number - 40064673
Contributors to this issue - from the Animal Health Laboratory:
Melanie Barham, DVM, PMP
Marina Brash, DVM, DVSc, Diplomate ACVP
Andrew Brooks, DVM, PhD, Diplomate ACVP
Hugh Cai, DVM, MSc, DVSc
Michael Deane
Josepha DeLay, DVM, DVSc, Diplomate ACVP
Jim Fairles, DVM, MBA
Elizabeth King, MSc
Davor Ojkic, DVM, PhD
Felipe Reggeti, DVM, PhD, Diplomate ACVP
Nick Schrier, MSc
Jan Shapiro, DVM, DipEqSurg, DipPath
Durda Slavic, DVM, PhD
Maria Spinato, DVM, DVSc, Diplomate ACVP
Andrew Vince, DVM, DVSc, Diplomate ACVP
Other contributors:
Jocelyn Jansen, DVM, DVSc; OMAFRA, Elora, ON.
Brent Jones, DVM, Stratford, ON.
Kevin Vilaca, DVM, MSc, St. Clements, ON.
Andria Jones-Bitton, DVM, PhD; Paula Menzies, DVM, MPVM DipECSRHM, Population Medicine; Andrew Peregrine, BVMS, PhD, DVM, DipEVPC, DipACVM, Pathobiology, OVC, Guelph, ON.
Our continued thanks to all of the non-author AHL clerical, technical, and professional staff who contribute to the generation of results reported in the AHL Newsletter.