AHL Newsletter, September 2016
For a pdf copy of the September 2016 Newsletter, click here
---
In memoriam - Keith Harron
      Keith Harron was born and raised in Bruce County. After attending the Ontario Agricultural College, he continued to reside in Guelph. He worked for 2 years at the Ontario Veterinary College, then joined the Veterinary Services Branch of the Ontario Ministry of Agriculture and Food at the Guelph Laboratory. In 1997, he joined the newly created Animal Health Laboratory. He has worked serving the poultry industry of Ontario for much of his career in the role of Ontario Hatchery and Supply Flock technician as well as supporting the Avian Virology section as team lead. In 2012 he was named the Technical Supervisor of the Virology Section of the Animal Health Laboratory, where he successfully bridged Avian and Mammalian Virology into one cohesive unit.
Keith always made client service a priority, and realized the importance of the work performed at AHL to all of our clients. He had the ability to communicate with just about anyone regardless of age or personality and his smile as well as positive attitude illuminated every room he walked into. His reputation at the AHL was one of someone that would drop anything he was working on in order to help someone else. He was the recipient of the 2006 Poultry Industry Council Poultry Health Worker Award, and truly a gift to the AHL.
Away from work, Keith also had an interest in collecting anything from old bottles to vintage postcards, and liked to share his findings with co-workers at the AHL. He is missed dearly but his legacy lives on in the examples he set.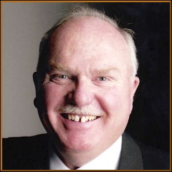 ---
Premises ID for farmed animal submissions
Andrew Brooks, Melanie Barham, Jim Fairles
The AHL strongly encourages veterinary practices to include Premises Identification Numbers (PIDs) on submissions to the laboratory. The AHL can help veterinarians obtain and maintain their clients' PIDs in a practice database so that they can be easily retrieved for inclusion on submission forms. Suggestions from practitioners using PIDs include adding them to the client records (e.g., electronic records) and having a printed list of PIDs with the submission forms or in trucks as time-saving techniques. Using PIDs reduces errors in filing and finding lab results.
Dairy producers PIDs can be easily found on the certificate provided by the Provincial Premises Registry, the producer's "My Dashboard" page on the DFO website, or by calling the PPR at 1-855-MY-PPR-ID (1-855-697-7743).
Most swine producers also have a PID assigned to their production unit.
Registering a premises is easy and free - visit the Ontario PPR website (www.ontarioppr.ca ) for more details.
Please also see AHL LabNote 48 at: http://www.guelphlabservices.com/AHL/LabNotes.aspx
---
New Purolator process - final stages of transition!
Jim Fairles
Overnight prepaid courier services offered by AHL is continuing with Purolator Express Return Labels.
AHL has traditionally offered a prepaid overnight courier service for Ontario clients through Purolator Courier. The good news! This is NOT changing. The method that is used to do this however IS changing. The prepaid collect AHL courier account number was retired on June 30, 2016, and has been replaced by Purolator Express Return Labels.
We will be using these return labels for all prepaid Purolator Courier packages destined for the AHL. Please email ahl.supplies@uoguelph.ca to order your Purolator Express Return Labels!
We are in the final stages of transition to these return waybills – if you have not converted please contact us immediately. See our AHL LabNote 46 for more details: http://www.guelphlabservices.com/AHL/LabNotes.aspx