AVIAN/FUR/EXOTIC SPECIES
Where can non-poultry veterinarians in Ontario access small poultry flock resources? 
Al Dam, Melanie Barham, Marina Brash
Interest in small poultry flocks continues to increase for many reasons, including the local food movement, with over 16,000 non-quota/non-commercial poultry flocks registered with the Chicken Farmers of Ontario in 2016, representing a 7% increase over 2015. Spring is a common time to add to flocks with chicks, goslings, or ready-to-lay birds. When small flock producers encounter problems, their first instinct is to search for advice from many sources including contacting their local veterinarian who may not be well-versed in small flock poultry concerns.
The need for small poultry flock veterinary care will continue to sharply increase for, as of December 1, 2018, antimicrobials will no longer be sold at livestock medicine outlets in Canada. This means that all farm animal producers, including small flock owners, will need to have a veterinarian-client-patient relationship (VCPR), as a prescription will be required to obtain antimicrobials.
So where can non-poultry veterinarians in Ontario access resources to assist with small flock testing and management information?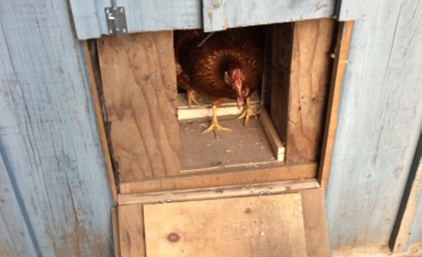 You don't have to "wing it", help is available!
Ontario Animal Health Network (OAHN) small flock veterinary listserv: (FREE) listserv for veterinarians interested or working on small flock poultry.  Veterinarians can email the group to access help from experienced poultry practitioners, and over 40 other practitioners interested in small flocks. Email oahn@uoguelph.ca to be added to the listserv.
OAHN small flock poultry online veterinary course:  (FREE) Veterinarians may access this free course and associated resources by logging in to www.oahn.ca (obtaining an account is free and easy). Then click this link to access the recorded lectures from this one day course.  http://oahn.ca/resources/poultry/small-poultry-flock-workshop-for-veterinarians-presentations-live-video-and-resources/
VIN: Veterinary Information Network has case help for small flock poultry veterinarians, including a course, calculator for adding medications to water, euthanasia and more.  Search small flock poultry on VIN's page for info.
OMAFRA:  OMAFRA resources are located here: http://www.omafra.gov.on.ca/english/livestock/poultry/smallflock.html
FREE Poultry Biosecurity Kit - Keeping your Birds Healthy, Biosecurity Basics for Backyard Flocks, which can be accessed at: http://www.omafra.gov.on.ca/english/livestock/poultry/facts/hbresourcekit.htm
Animal Health Laboratory: AHL can answer diagnostic questions, and also has a large number of LabNotes on best practices for submissions.  https://www.uoguelph.ca/ahl/
Al Dam, Provincial Poultry Specialist, OMAFRA  al.dam@ontario.ca
Dr. Melanie Barham, Ontario Animal Health Network Coordinator   barhamm@uoguelph.ca
Dr. Marina Brash, Avian Pathologist, Animal Health Lab   mbrash@uoguelph.ca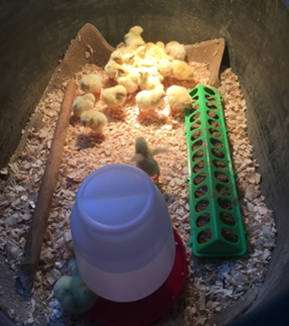 ---
Infectious bronchitis virus infection in Ontario 2014-2017
Davor Ojkic, Emily Martin, Marina Brash, Margaret Stalker, Leonardo Susta
Infectious bronchitis virus (IBV) infection of chickens in Ontario and Canada was for many years limited to sporadic outbreaks. Starting in early 2012 and in 2013, increased numbers of IBV-associated cases have been reported. These cases involved respiratory disease, increased mortality, urate nephrosis, and egg-production drops, and were associated with incursion of IBV strain 4/91. In 2016 and 2017, IBV re-emerged as the most important viral pathogen of chickens in Ontario, generating a marked increase in submissions related to IBV infection (Fig. 1). IBV infection caused severe disease and high losses affecting all commodity groups.
Based on sequence comparisons of the hypervariable region of the S gene from 505 IBVs, field strains detected in Canada from 2014-2017 could be divided into 5 major groups: 1) vaccine-like, classic viruses, such as Connecticut and Massachusetts; 2)" indigenous" Canadian variants not described elsewhere, such as strain Qu_mv; 3) variant viruses related to strains described in the US, such as DMV/1639/11, California 1734/04, CU_82792/GA98 and Pennsylvania Wolg/98; 4) exotic, non-Canadian, non-US viruses, such as strain 4/91 (793b); and 5) "untypable" IBVs not showing significant similarity to previously described IBV strains (Table 1).
Massachusetts-type vaccines are the primary IBV vaccine type used in Canada, occasionally used in combination with Connecticut -derived strains. These vaccines can provide cross-protection against various IBV variants, presumably due to cross-reactivity involving cytotoxic T lymphocytes. However, recent incursions of 4/91, California 1734/04, and DMV/1639/11-like viruses were associated with various and often severe disease processes in all chicken commodity groups. It appears that challenge with these "new" viruses cannot be controlled by vaccines currently available in Canada, and alternative vaccination protocols may need to be considered.   AHL
References
Martin EA, et al. Genotyping of infectious bronchitis viruses identified in Canada between 2000 and 2013. Avian Pathol 2014;43:264-268.
Ojkić D, et al. Phylogenetic analysis of Ontario infectious bronchitis virus isolates. 51st Western Poultry Disease Conference, Puerto Vallarta, Mexico, April 30-May 4, 2002.
Figure 1. Number of samples submitted for testing for IBV by PCR from 2014-2017.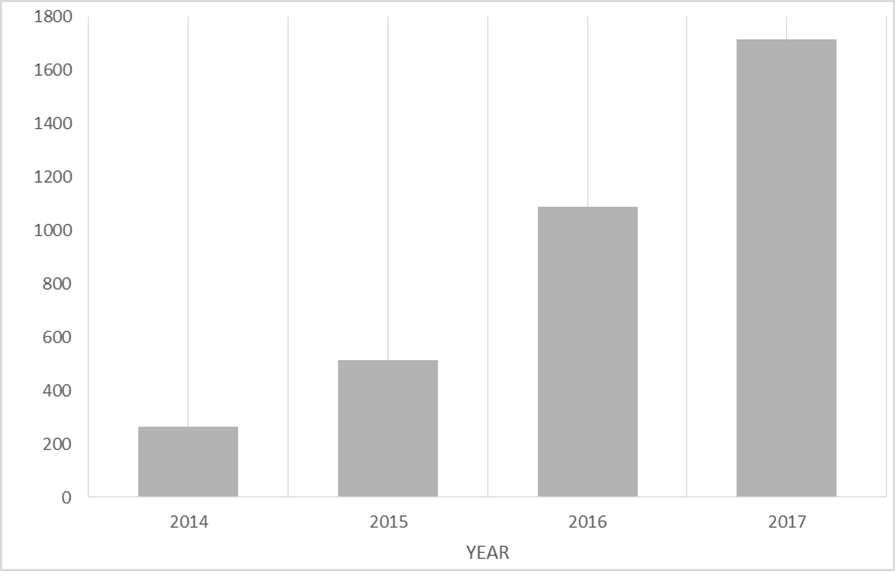 Table 1. Summary of incidence of IBV strains genotyped from 2014-2017.
 

 

Strain

2014

2015

2016

2017

1) Vaccine-like

Mass

42.9%

43.7%

31.5%

28.3%

Conn

7.1%

25.4%

4.6%

6.5%

2) Indigenous Canadian

Qu_mv

0.0%

0.0%

3.8%

1.4%

3) US-variant

CA 1737 04

7.1%

14.1%

20.8%

9.4%

CU82792

0.0%

4.2%

0.8%

1.4%

DMV

0.0%

1.41

23.8%

46.0%

GA 2012

0.0%

4.2%

1.5%

0.4%

PA_Wolg

0.0%

0.0%

2.3%

0.0%

4) Exotic

4_91

28.6%

5.6%

6.2%

2.9%

5) Untypable

Not typed

14.3%

1.4%

4.6%

3.6%