OAHN Update, December 2017
Ontario Animal Health Network, OAHN Update, December 2017

"Your comprehensive source for animal health information."
       This fall, we continued to spread the word about diseases that are concerning producers, pet owners, and veterinarians in Ontario and neighboring provinces. We have listed the diseases, links, and some details about each alert below. Many of our networks published reports this past quarter, with new reports from our Companion Animals, Equine, Poultry, Small Ruminants, and Swine networks. You can access producer and owner reports through our website at OAHN.ca , and if you are a veterinarian in North America, or an RVT in Ontario, you can view clinical impression   summaries, lab data summaries, and veterinary reports by signing up and logging in. In January, OAHN will be hosting its annual workshop, bringing together producer groups, veterinarians, researchers, and members of government to plan for the coming year. If you want to keep on top of what we're up to, make sure you check out the News section on our site, for animal disease updates, report releases, and our weekly top animal health links of the week article.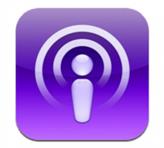 Focus on equine strangles
We have published a new podcast series on equine strangles. In this series, our Equine Network answers horseowners' questions about equine strangles. We have private practitioners, OVC researchers, and an OMAFRA vet answering everything from what strangles is to biosecurity practices and vaccines.
Listen to the full 5-part series here.
To check out all of our podcasts, go to OAHN.podbean.com. In addition to our most recent strangles series, we also have a 4-part series on Raw Food diets, covered from a nutritionist and an infectious disease perspective, information on honey bee resources in Ontario, and much more!
Benefits of registering on OAHN.ca
If you're a veterinarian in North America, or if you're an RVT in Ontario, you are eligible to register for OAHN.ca.
Registering for OAHN.ca gives you access to:
Þ Veterinary reports and resources
Þ Clinical impressions summaries from quarterly veterinary surveys
Þ Quarterly lab data summaries
Þ Condemnation data
Þ Veterinary courses (such as our small flock veterinary course)
Þ Disease updates meant only for veterinary professionals (e.g., CSHIN PED Outbreak Updates)
Disease alerts and industry updates
OAHN regularly publishes disease alerts and industry updates that are sent to us from OMAFRA, the Feather Board Command Centre, Public Health Units, and other reputable Ontario organizations. In the past quarter, we have published articles that affect many species groups:
       · Cluster of Pediatric Blastomycosis Cases: A cluster of 3 confirmed cases and 1 suspect case of blastomycosis were found in pediatric residents of the Manitoulin District.
· Atypical Porcine Pestivirus: Atypical porcine pestivirus (APPV) was reported in a case of congenital tremors in piglets from gilt litters at a farm in Quebec. This is the first such report in Canada but has been identified in several US states, Europe, and China.
· Avian Influenza Reminder for Poultry Farmers: Information on how AI is spread, and what poultry farmers can do to reduce the risk of infection.
· Confirmed Case of Epizootic Hemorrhagic Disease in Wild White-tailed Deer in Southern Ontario: The   Canadian Wildlife Health Cooperative reported the first occurrence of epizootic hemorrhagic disease (EHD) in 2 wild white-tailed deer in London, ON.
· OMAFRA Equine Health Advisory: Eastern Equine Encephalitis Confirmed in Bruce County: Information about the case found in Bruce County, vaccines available, what vets and horseowners can do, and a history of EEE in Ontario.
· Industry Infectious Laryngotracheitis (ILT) Disease Advisories: The FBCC has issued ILT advisories for Waterloo County, Lanark County, and the United Counties of Prescott and Russell.
*New Blog Posts*
Each month we will be posting new blog-style articles on OAHN.ca. Most recently, we published an article about CEZD, entitled: Community for Emerging and Zoonotic Disease (CEZD) – What It Is and How to Get Involved.
Do you ask your clients for their Premises IDs?  Check out how fast and easy it is to do by registering your vet clinic: https://www.ontarioppr.com/home_en.html