AHL Newsletter December 2017
AHL Holiday Hours, 2017/18
Click here for a pdf copy of the December 2017 AHL Newsletter.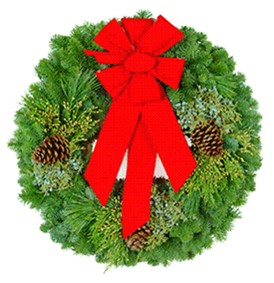 Seasons Greetings from the staff of the Animal Health Laboratory
Except for closure on Christmas Day, Dec 25, the AHL is open every day with limited services; the U of Guelph is officially closed Saturday, December 23 through Monday, Jan 2, 2018.
Guelph and Kemptville drop box and/or refrigerators are available 365/24/7 for specimen drop off.
Guelph – Usual Saturday services include: specimen receiving, emergency mammalian PMs, full bacteriology set up, as well as clinical pathology testing.
Statutory holiday services and usual Sunday services include: specimen receiving, emergency mammalian PMs, and basic bacteriology set up.
For full details, please see our website – www.ahl.uoguelph.ca
---
External audits
Elizabeth King
AHL-Guelph and our Agriculture and Food Lab (AFL) sites had our biennial Standards Council of Canada (SCC) and Canadian Association for Laboratory Accreditation Inc. (CALA) audits the first week of October. Both audits were a success, and we received commendations from both the SCC and CALA audit teams. We are audited every 2 years by SCC and CALA as our quality system and our testing are accredited to the International Standard ISO/IEC 17025 General requirements for the competence of testing and calibration laboratories as shown on our scopes of accreditation (See our AHL website at https://www.uoguelph.ca/ahl/about-us/accreditation).
The audit teams include technical assessors who are experts in the various fields of testing being audited to ensure that technical requirements of ISO/IEC 17025 are also met. Each day for 5 days we had 2 to 6 auditors looking at processes and records for each lab area, specimen reception, client services, facility, human resources, information technology (IT), purchasing, quality assurance (QA) - including our internal audit program, as well as verifying management commitment to our quality system. Before SCC and CALA return in the fall of 2019, our lab will also be audited by the American Association of Veterinary Laboratory Diagnosticians (AAVLD) to maintain our "Full Accreditation / All  species" for animal health testing. These external audits, like our client feedback, keep us moving forward on our commitment to continual improvement.   AHL
---
Cold weather shipping reminder  
Jim Fairles
It's that time of year again when we need to start thinking about preventing samples from freezing. Specimens such as EDTA blood are rendered useless when frozen. Formalin will also freeze, which creates artifacts in fixed tissue. It can be difficult to protect samples shipped during the winter from severe cold. Even 10% neutral-buffered formalin will freeze in harsh winter weather conditions. To inhibit or reduce formalin freezing, add 1 mL of ethanol per 10 mL of formalin. Samples that should not be frozen should be shipped inside insulated containers with minimal cold packs. Use of room temperature cold packs will help prevent temperatures from dipping too low. If you have any concerns about the best way to ship critical samples, please contact the AHL.  ahlinfo@uoguelph.ca