Ontario Animal Health Network: OAHN Update - March 2019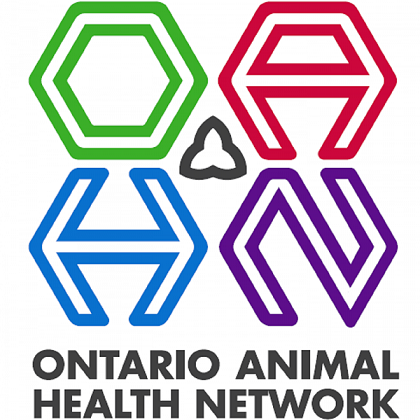 Your comprehensive source for animal health information.
OAHN recently approved some new network projects:
The companion animal network put forward 2 initiatives; creation of a series of quick reference veterinary infographics on the topic of antimicrobial stewardship, and a research study to evaluate pathogen shedding in recently imported dogs, both pertinent topics in Ontario.
The wildlife network has a newly approved research project in the works, studying rodenticide exposure in non-target wildlife species. While the CWHC has noted several cases of rodenticide toxicity in non-target wildlife species, the true extent of rodenticide exposure in non-target Ontario wildlife is currently unknown.
The poultry network will be hosting a seminar on small poultry flock medicine and treatment as an initiative, on Apr. 6, 2019. Dr. Victoria Bowes of B.C. will provide lectures during the day, as well there will be laboratory sessions covering euthanasia techniques, diagnostic sampling methods, and postmortem findings in poultry. The registration for the session is full; it is apparent there is strong interest from practicing vets for education in this area.
If you haven't had a chance to check out the reports and resources for our previous round of OAHN projects, please find links to everything you need here:  https://oahn.ca/news/oahn-disease-surveillance-projects/
---
New Network Members
OAHN is pleased to welcome Dr. Cynthia Miltenburg as the OMAFRA Co-lead for the Bovine network. Cynthia graduated from the Ontario Veterinary College in 2010 and spent the next two years in a large animal practice in eastern Ontario. In 2012 she returned to the Ontario Veterinary College to pursue graduate studies with the Department of Population Medicine where she completed a Doctor of Veterinary Science degree in Ruminant Health Management with a research focus on managing transition cows for optimal immune function and metabolic health. Recently Cynthia has been coordinating the Dairy Health Management Continuing Education Program offered at the University of Guelph.  We're happy to have her on board! Please take the chance to say hello.
---
OAHN Presentations
Dr. Kate Todd presented an overview of successes and challenges of network collaboration at the National Farmed Animal Health and Welfare Council (NFAHWC) meeting in Ottawa, Ontario in November, 2018. The presentation was well received and is posted on the website under the publications tab (https://oahn.ca/publications) for reference.
---
New Podcast and Reports
The OAHN Equine Network has put together a new podcast with Dr. Janet Beeler-Marfisi. OAHN's Dr. Alison Moore discusses Interpreting hemograms and biochemical profiles for the equine sports medicine veterinarian with Dr. Beeler-Marfisi. Listen to this podcast and all of our others here:  https://oahn.ca/?s=podbean
The Q3 2018 reports for the networks have been posted to the OAHN site. Topics covered include:
* a handy summary of Immunodiagnostic tests for EPM, as well as a review of glanders (equine network)
* a review of Campylobacter hepaticus hepatitis in American conventionally housed layers (poultry network)
* an update (including images of associated lesions) on African swine fever (swine network)
* a case study on feline cuterebriasis (companion animal network)
* highlights of coldwater disease and updates to the in the livestock medicines act as it applies to aquaculture species (aquatic animal network)
We have lots of new reports, lab data, and resources. Be sure to check out OAHN.ca
---