International Students
International Student Support
The Office of Intercultural Affairs (OIA) in Student Experience is here to support your individual transition needs and connect you to resources on and off campus. The OIA supports the development and learning needs of undergraduate and graduate international students, racially and ethnically diverse students, and students from different faith perspectives and world views while fostering cultural competency, leadership and community development within an intercultural context.
The International Student Support section on the Student Experience website and the handbook "A Guide for International Students" will walk you through the process after you have accepted the offer of admission and as you prepare to come to Guelph. Take some time to read it to learn about what to do before you arrive Canada, and resources available for you.
Main Engineering contact: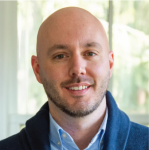 Matthew Keefe
International Student Advisor
mkeefe@uoguelph.ca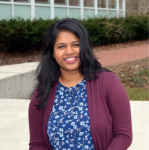 Pugaleni Iynkaran
International Student Advisor
iynkaran@uoguelph.ca
Ext. 53636
International Student information
Getting Involved
After you have settled down, you may want to build a sense of connectedness with the Gryphon community. By connecting with others based on shared identities, interests, and values, you get to broaden your understanding and perspectives about what it means to be a citizen and a member of the global community.
If you would like to connect with other international students on campus, there are several programs available including International Student Connections, Conversation Cafes, i-Chat, and excursions. To stay in touch with the OIA, join International Student Connections on GryphLife.