#hotelNEXT Competition
The #hotelNEXT competition is a nationwide contest for Canadian University students to be creative and design their dream hotel.  In front of a live audience, the top three teams chosen will pitch their ideas to a panel of Canadian investors and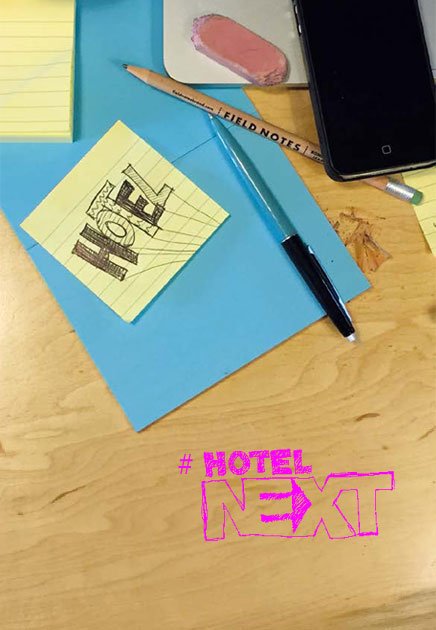 hotel owners at the Canadian Hotel Investment Conference in Toronto.  Details at this link.
Teams will use the case study approach and have just 20 minutes to present a financially viable business case to convince a panel that their project should be the next Canadian hotel in development.
2019
The competition was not held in 2019.
2018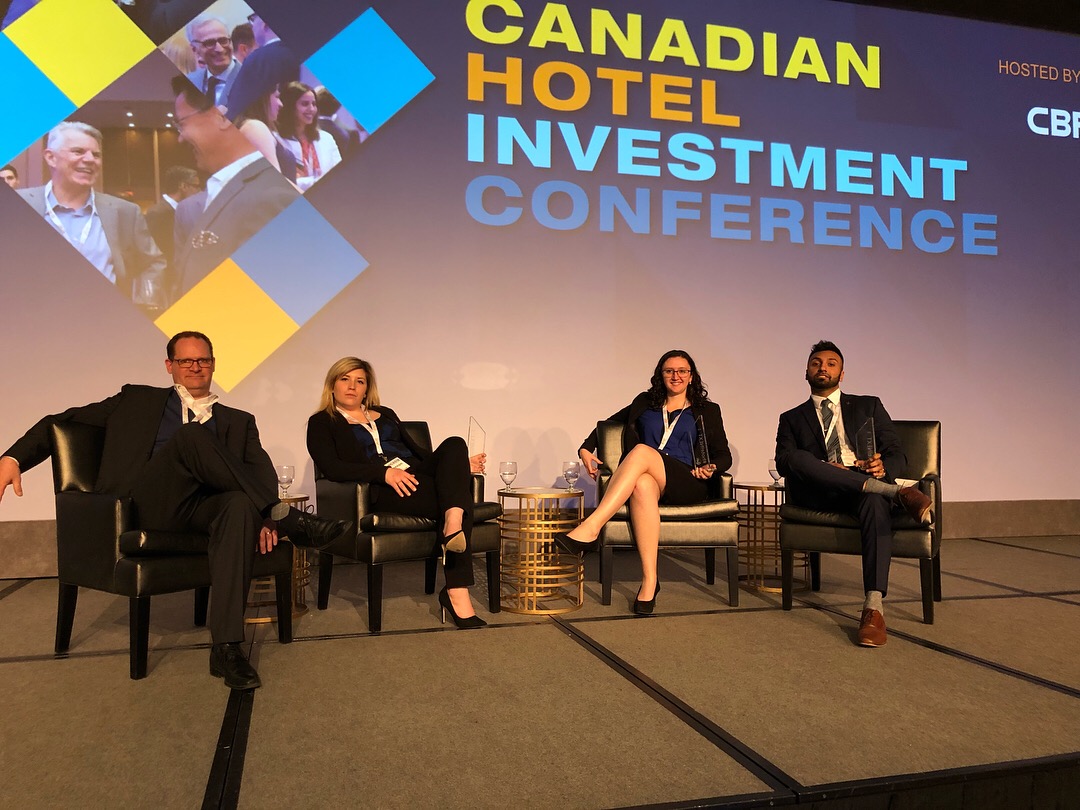 Our students are national champions after winning the 2018 #hotelNext Canada competition in downtown Toronto on April 24th.
Team 'Unity' winners consist of Amber Douel, Sahad Kassam and Shannon Bahr (pictured above with faculty member, William Murray) – they chose to renovate and re-build a hotel in Kelowna, BC so that it was centered on creating a wellness escape for budget travellers. CONGRATULATIONS! #HFTMproud
2017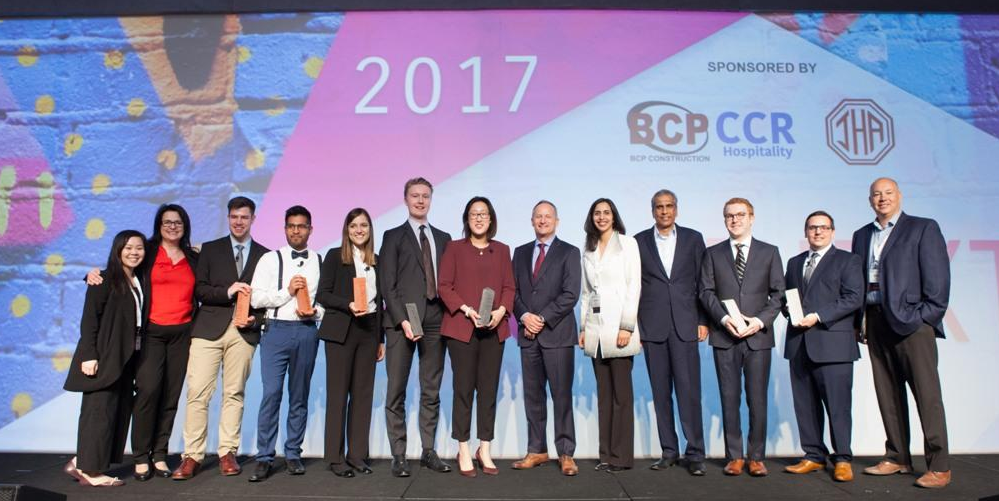 Guelph HFTM students placed second in the competition in Toronto!
Team 'Nomad Hotel Group' consist of Christian Cross and Scott Forler, millennial-focused hotel group where hostel meets luxury. CONGRATULATIONS! #HFTMproud
#hotelNEXT 2017 Winners Announced - YouTube
2016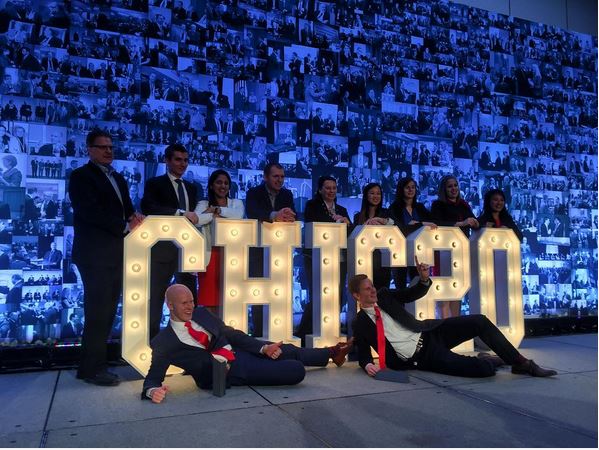 We are thrilled that U of G HAFA '16 student Aaron Laurie and his brother, Willam Laurie (McMaster University) placed 1st place in the 2016 competition!  CONGRATULATIONS! #HFTMproud
#hotelNEXT 2016 Winners Announced - YouTube