Job Expo - Employer Information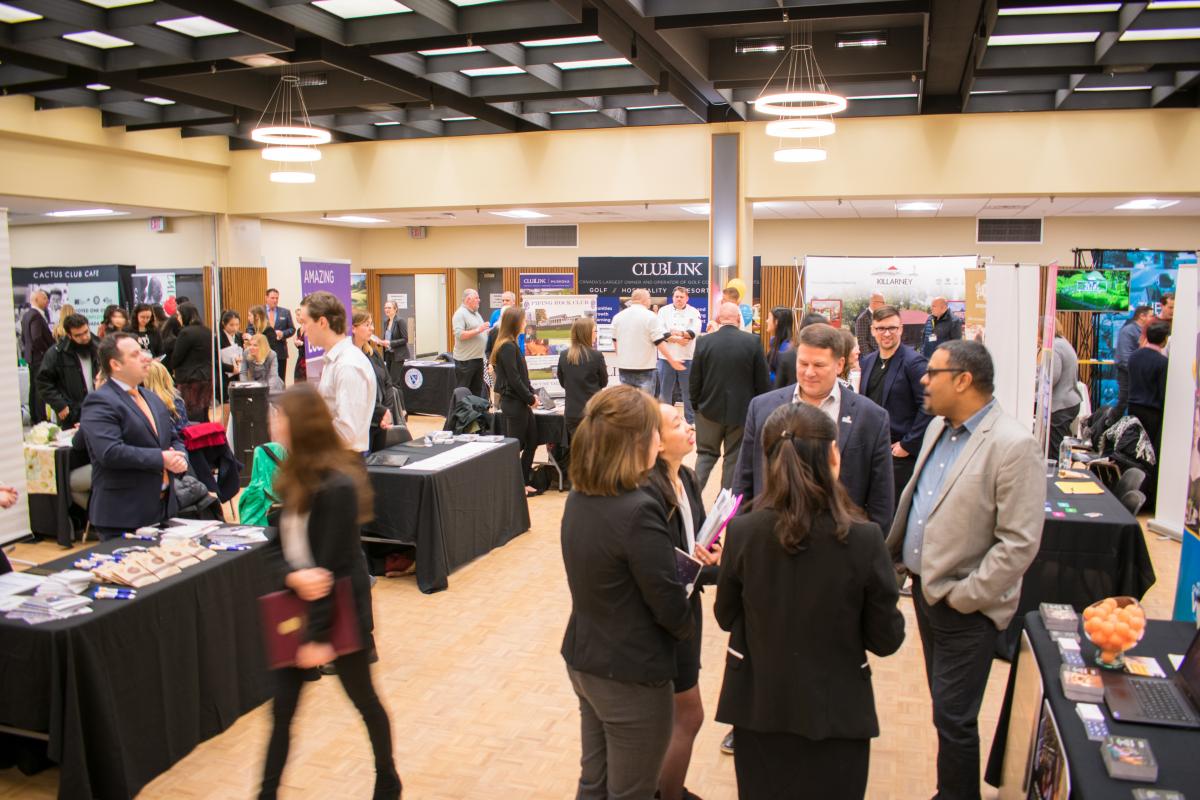 WELCOME EMPLOYERS!
Wednesday, January 24th, 2024
1 - 4 PM
Peter Clark Hall, University Centre (Lower Level)
University of Guelph
This registration link will open on October 10th, 2023.  Please register by January 12th, 2024. See sidebar for fees and early-bird rate.
We are excited for you to join us in person! 
The Commerce Job Expo connects hundreds of students in the Bachelor of Commerce Program to over 30 organizations annually. The Expo is intended for organizations offering full-time, part-time and/or summer employment to BCommerce students at the University of Guelph.
Why participate?
Meet face-to-face for chats with future leaders in the business.
Access top talent, learn about their professional career and academic successes.
This is the main recruiting event for business students in all years and all majors of the program (new grad, summer and co-op).
Optimal awareness of career opportunities and branding of your organization.
Anticipated attendance of 200+ students (based on previous year's attendance).
Network with students across all years and BComm majors including:
Accounting
Food and Agricultural Business
Government, Economics and Management
Hospitality and Tourism Management
Management
Management Economics and Finance
Marketing Management
Real Estate and Housing
Sport and Event Management
 
Find details on the right sidebar.
Questions? Contact us.
If you are interested in attending, please join our mailing list for further details.