Job Expo - Student Information
Welcome Students!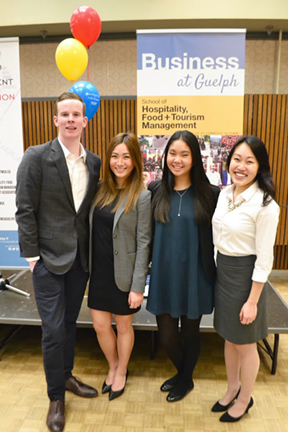 Looking for a summer, part-time or full-time position?
Don't miss the Commerce Job Expo which will be held virtually in 2021 using the platform - Symplicity!
DATE: Wednesday, January 27th, 2021
TIME: 11:00 AM - 1:00 PM
Open to all BComm students.
Student Registration
HOW TO REGISTER:
Step 1: Visit the virtual event platform events page
Step 2: Click on I want to attend: As a Job Seeker
Step 3: Login using your U of G central login and password
Step 4: Select the 'Commerce Job Expo' under Upcoming Events
Step 5: Click the red Attend button
HOW TO PREPARE:
Complete your profile as completely and accurately as possible.

Upload a recent PDF copy of your resume under the "My Documents" section of your profile. (See our CourseLink resource portal for resume resources including templates)



For Resume Critiquing prior to the event, book an appointment with a Peer Helper or Career Advisor via ExperienceGuelph.ca.

If you have an active LinkedIn account, add the link for employers to view ahead of time.

Before the fair, mark your favorite employers by clicking on the Interested star icon, so that they will display at the top of your list so you can chat with them the day of.​​​​​​

Attend virtual workshops hosted by the Business Career Development Centre.
See the BCDC events calendar for prep and follow-up career sessions for the Expo **Some topics may include: How to approach & introduce yourself to employers, great questions to ask, and how to navigate the Symplicity virtual platfor
---
Navigating the Virtual Career Event Platform
Once you sign up and log in to your account on Symplicity, on the left hand screen you will see 'Resources' and 'Resource Library' right below. Here you can find great articles and other videos to guide you through the events: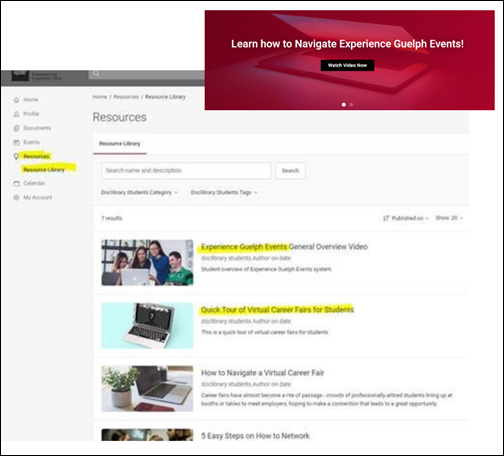 Experience Guelph Events General Overview Video: Here is a sneak peek at one of the videos you have access to that we created to help guide you through navigating the events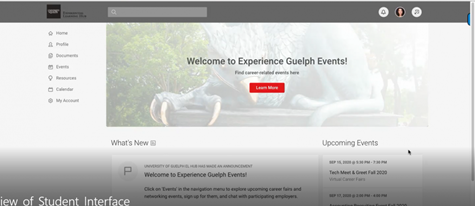 2021 Employers
Please view this link for the employer list. Check often, as it is updated frequently with new employers.
Student Workshops Prior to the Job Expo
Workshop details can be found at this link.
---
Notes & Suggestions:
Please take the time to research employers prior. All employer links can be found here.
Have your updated resumes ready to upload!
Keep in mind that some employers may hire on-the-spot.
Dress appropriately...dress for success!
Even if you are not looking for a position this year, we encourage you to network with employers. Find out about future opportunities! Get recognized!
Job Expo Photos:
REMEMBER...
RESEARCH!
UPDATE YOUR RESUME!
BUSINESS DRESS!
The Job Expo only takes place once a year, don't miss this fantastic opportunity!!
Questions about the Job Expo?
Email Lisa Fodor, HFTM Logistics Coordinator.