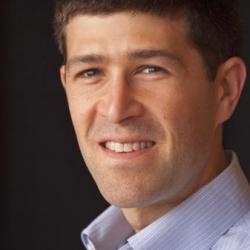 Jonathan Bloom is a journalist, consultant, and food waste expert who created the blog Wasted Food. In October 2010, Da Capo Press published his book, American Wasteland. Now out in paperback, the book won the IACP Green Matters Award in June 2011.
Jonathan regularly gives public lectures on the issue of food waste, speaking at colleges and conferences from Indiana (Notre Dame) to Italy (Barilla Food & Nutrition Conference). He consults on food waste reduction, most recently working with the United Nations' Food and Agriculture Organization and several startups. And Jonathan is the O.V.W. Hawkins Expert-in-Residence at Bucknell University for 2012-13.
Jonathan grew passionate about the topic of food waste while a Park Fellow in the master's program at UNC Chapel Hill. Upon graduation, the Boston native stayed in North Carolina to work on his book and his Southern accent. An earnest yet mediocre composter, his writing has appeared in The New York Times, The Washington Post, Los Angeles Times, and Newsweek. Jonathan now lives in Durham, N.C., with his family and many, many containers for leftovers.