The Who, What & Where Guide to Wine in Ontario Seminar
OVERVIEW:
Ontario is emerging as a player not only on the local scene, though recently it has had the international eye focused on it for producing wines of global quality. We are at the cusp of the Ontario renaissance, there never has been more choice. This class will demystify & simplify Ontario wines with a combination lecture, visual medium, & wine tasting. 
This class will break down the Ontario wine community in a fun, interactive, & practical way; with plenty of regional wine sampling to drive the point home.
You will learn about the history, places/regions, regional breakdown, how to buy/shop for Ontario wines and know where the best of the best wineries are.
WHEN: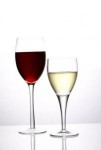 Saturday, February 1st, 2014

TIME:
7:00 – 10:00 p.m.
WHERE:
University of Guelph (School of Hospitality & Tourism Management)
Building: Macdonald Stewart Hall
Room:  PJ's Restaurant in the Atrium
WHO SHOULD ATTEND:   

These seminars are open to the public.
FEE:
$75 + HST ($9.75) = $84.75 
If you join us for both seminars, the fee will be:  $125 + HST ($16.25) = $141.25
REGISTRATION DEADLINE: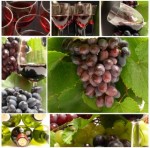 Friday, January 24th, 2014
REGISTRATION:
Please print and submit your (PDF) or (WORD) application form, either by:
1. EMAIL (hftmwine@uoguelph.ca); 
2. FAX (519) 823-5512   OR
3. MAIL (address is on the application form).  Note payment information below.
PAYMENT INFORMATION:
Payment is due upon submitting your application form.  Please follow one of these three options:
1.  Contact Lisa Fodor at 519-824-4120, ext. 56116 with credit card details (VISA or M/C only); OR
2.  Complete the credit card form and fax to 519-823-5512; OR
3.  Forward a cheque payable to:  "University of Guelph" and mail to: Lisa Fodor (the address is located below).
HST Registration Number - R108161829  
ANY RESTRICTIONS? 
You must be 19 years of age or older on the course date.
CANCELLATION:
If cancellation occurs within 5 working days prior to the seminar start date, an administration fee of $25 will apply.
CONTACT:
Lisa Fodor
Logistics Coordinator
School of Hospitality & Tourism Management, Macdonald Stewart Hall
University of Guelph
50 Stone Road East
Guelph, ON N1G 2W1
(519) 824-4120, ext. 56116
Email: lfodor@uoguelph.ca
Fax: 519-823-5512