---
---
Current Projects
---
Ongoing Student Projects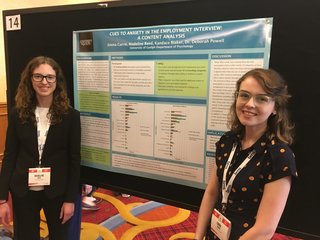 Madeline Reed and Emma Currie presenting their research on "Cues to anxiety in the employment interview: A content analysis" at the Canadian Psychological Association Convention.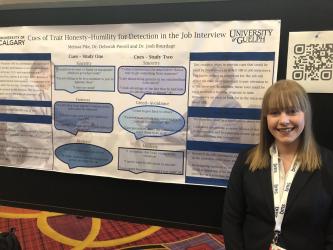 Melissa Pike presenting her research on "Cues of Trait Honesty-Humiity for Detection in the Job Interview" at the Canadian Psychological Association Convention in Halifax, Nova Scotia in June 2019.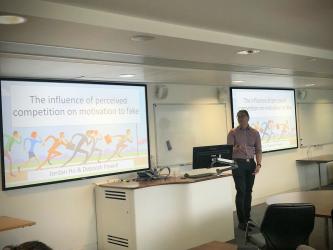 Jordan Ho presenting his research on "The influence of perceived competition on motivation to fake in employment interviews" at the European Network of Selection Researchers in Edinburgh Scotland in June 2018.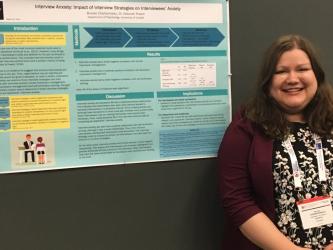 Brooke Charbonneau presenting her research on "The Impact of Interview Strategies on Interview Anxiety" at the International Congress of Applied Psychology in Montreal Quebec in June, 2018.
---
Researchers study a new intervention method to help overcome interview anxiety
Do you have an upcoming interview that you feel nervous about, or are your interested in learning more about interview anxiety? Researchers Dr. Powell and Amanda Feiler at the University of Guelph found that shifting attention from oneself to focusing attention on your surrondings decreased anxiety in candidates.
---
Research has show that anxious interviewees tend to use fewer hand gestures, nod less, pause longer, use fewer words per minute ... More
---
In the Media
---
'Knees Weak, Arms are Heavy': Understanding and Managing Employment Interview Anxiety 
Published by Irene Zhang, May 8, 2019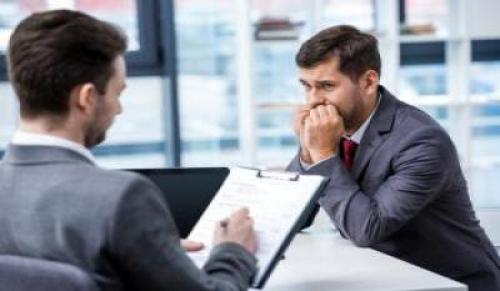 Job interviews are one of the most popular selection methods for hiring new employees, and for good reason; they can predict up to 17% of variance in a candidate's future job performance. ... Read More
---
How assessing personality traits can predict success in medical students
Published by Molly McCracken, July 25, 2017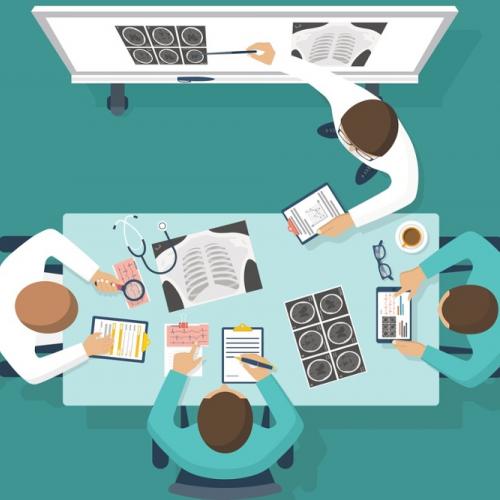 Researchers from Oakland University, Western University, and the University of Guelph have found that evaluating personality traits helps predict both academic and clerkship performance of medical students. ... Read More
---
Personality tests for med students show traits predicting success
Study suggests grades are weak predictors of clinical performance
Published by Flora Pan, CBC News, June 21, 2017.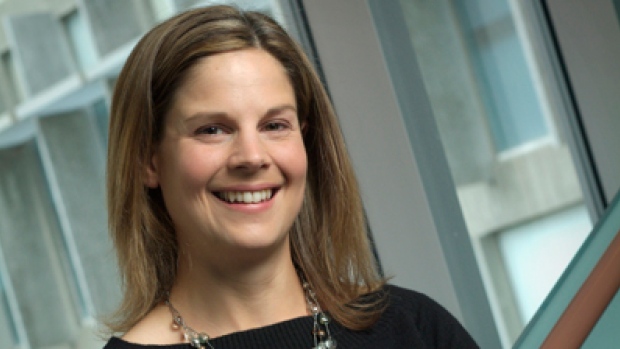 Researchers identified a list of key personality traits that can predict a medical school student's success during the clerkship year, where students directly interact with patients. ... Read More
---
Lying to get the job
Have you ever lied in a job interview? Based on the findings of a recent study by U of G researchers, chances are you probably have.
Published by Susan Bubak, Portico, October 2015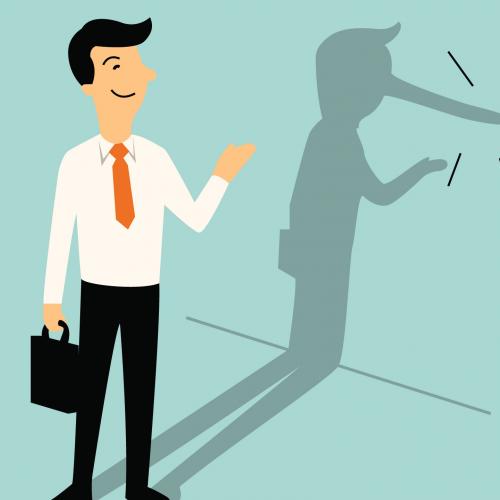 Leann Schneider, a U of G PhD student in psychology, and Prof. Deborah Powell, Department of Psychology, along with co-author Prof. Nicolas Roulin, human resource management at the University of Manitoba, videotaped more than 100 participants in a mock job interview and then asked each one if he or she had been dishonest. Ninety-four per cent admitted to lying. ... Read More
---
Men more affected than women by job interview anxiety
Published by Lauren La Rose, The Globe and Mail, May 22, 2013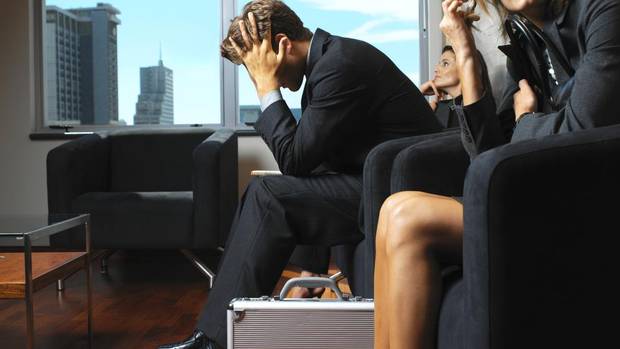 Coming down with a case of the jitters during a job interview is hardly surprising, but is anxiety experienced in these high-pressure settings greater for men or women? ... Read More
---
The 2 Job Interview Traits That Hurt Your Chances Most
Published by Richard Eisenberg, Forbes, May 22, 2015 
It's natural to be nervous going into a job interview, especially now that the government says the number of job openings has been falling. But a new study says there are two anxiety cues that could really hurt your chances: low assertiveness and talking s-l-o-w-l-y.  ... Read More
---