Welcome to Psychology
The Psychology Department at the University of Guelph is in the College of Social and Applied Human Sciences.
**For the latest COVID-19 information, follow this link and check back regularly:**
2019 Novel Coronavirus Information
The Department offers undergraduate honours programs leading to a B.A. or B.Sc. degree. The number of Psychology majors across these programs is nearly 2000.
Graduate Studies are offered in 4 areas of study. Graduate studies in Psychology - Details
Meeting for Majors - September 7, 2021
BAG.PSYC BAH.PSYC BAH.PSYC:C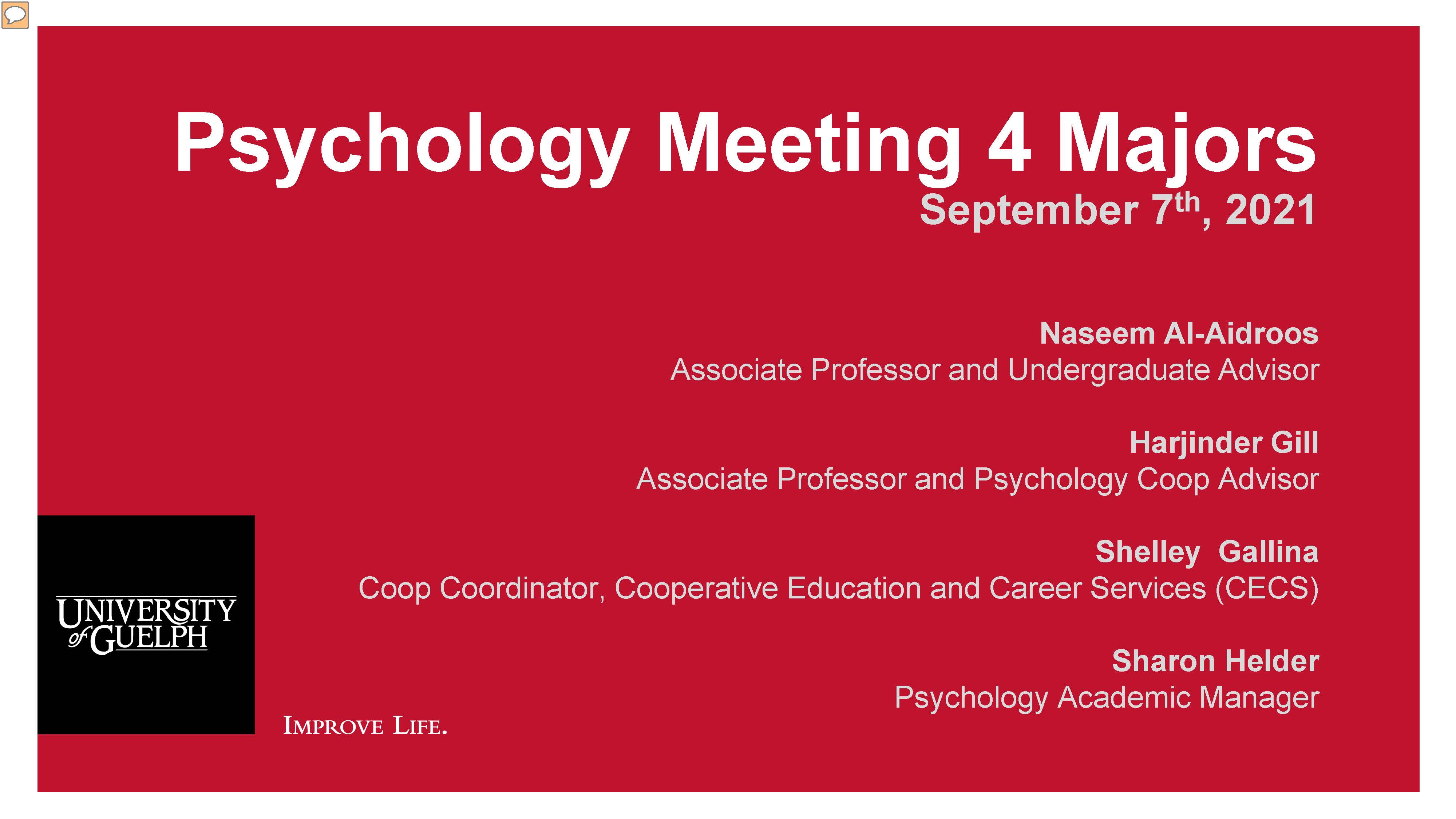 Course Selection
From the Registrar: Fall 2021 Course selection information.
Questions about F21 Psychology course selection? Read this!
Psychology Calendar
There are currently no upcoming events scheduled in the Psychology calendar.
Graduate Programs
Be sure to check out the
deadlines
for our graduate programs so your application is submitted on time.
Psychology course waiver requests
Early registration is STRONGLY encouraged! Course selection opens up several months in advance of each semester (June for Fall, November for Winter). During course registration, you may find that a course you would like to register in is full. At times, a waiver can be granted to allow you to register.  
If you wish to request a course waiver for a Psychology course, all requests are managed by Sharon Helder, Academic Advisor and Manager (not the course instructor). 
Send an email to shelder@uoguelph.ca and be sure to include your student number and an explanation for your request. You will typically receive a response within 24-48 hours.
COVID-19