GREAT at U of G Presents: I, The Mountain! Plus coffee social, prizes, and more
Location
Various (Brass Taps, UC Courtyard, Virtual)

Details
Celebrate Employee Appreciation Day with GREAT at U of G!
Join us on Friday, March 3rd 2023 as we show appreciation for University of Guelph employees with a day of connection and energy. Whether you are working remotely or in person, day, or night, we hope you find something to enjoy.
Day Time Schedule
10 am - 12 pm. Grab a colleague and drop-in for a drink at the Brass Taps Coffee Social. Coffee, tea and cold beverages will be available. Don't forget to spin the prize wheel for your chance to win some Gryphon swag!
12 pm - 1 pm. Visit the UC Courtyard for a noon-hour concert with one of the true up-and-comers in Canadian Indie music – I, The Mountain! The concert will be streamed live for folks away from campus. 
Do you work the night shift?
12:30 am - 1:30 am. Join your colleagues from Thursday Night to Friday morning at the Brass Taps Social for Night Shift Employees. From 12:30 am - 1:00 am, take some time to connect, enjoy some refreshments, and spin the prize wheel! Then join us for 30 minutes of trivia with our Lookout Trivia Host, Nolan! When registering, make sure to select that you work the night shift. Details to follow.
About the Band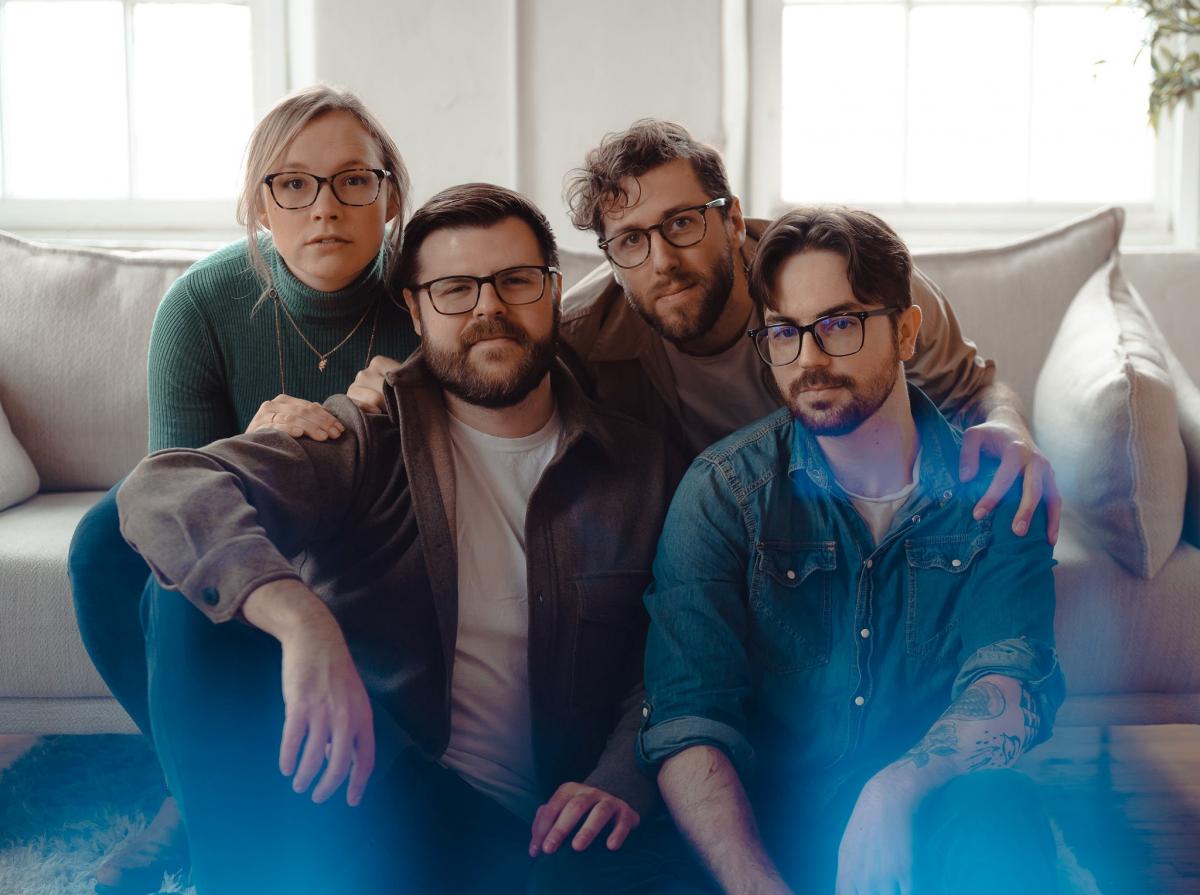 I, the Mountain is a four-piece, indie-folk band based in Kitchener, ON. Known for their joyous harmonies, interactive live performances, and passion for building community through music, the band has built a fanbase of loyal "Mountaineers" across Canada.
Formed by talented vocalists Matt Lamers (acoustic guitar) and Matt Rappolt (percussion) at Peterborough's Trent University, the band has steadily climbed the ranks of the Canadian indie-folk scene, adding Allison Dyjach (keys) and Rory McLachlin (electric guitar) to complete the lineup.
The group is making waves in Canadian music circles and has performed with internationally renowned acts such as The Strumbellas, Elliott Brood, Born Ruffians, and Busty & the Bass. In 2022, I, the Mountain broke through in the festival scene, winning over crowds at Hillside Festival, Riverfest Elora, Sound of Music Festival, Peterborough Folk Fest, Muskoka Music Festival, and more.
I, the Mountain's debut album, Little Wild, was released at the start of the COVID-19 pandemic and explores themes of togetherness, loss, and the need for escape. The album and its subsequent singles solidified their status as true up-and-comers with "The Boat" and "Coal Mine" getting play on CBC radio and amassing almost 300,000 Spotify streams combined. Now, I, the Mountain is taking the next bold step in their journey by bringing their gorgeous four-part harmonies to stages all across Canada. Check out their music at their Official website ithemountain.com.
Questions
For any questions, please email GREAT at U of G. Visit the GREAT at U of G website for more gratitude, recognition, and appreciation resources.