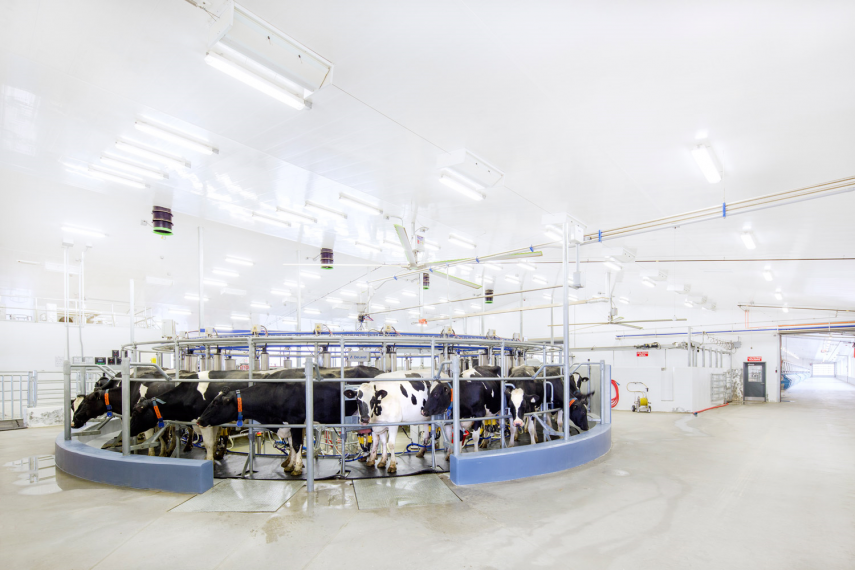 Researchers are starting to gather results at the new Elora Research Station – Dairy Facility, where advanced technology is helping University of Guelph scientists investigate animal health issues, such as nutrition, genomics, calf behaviour, welfare and overall cow health.
Professors David Kelton and Derek Haley from the department of population medicine have utilized Elora Dairy's facilities since its doors opened in May 2015.
"Elora Dairy offers top-of-the-line, high-end technology that helps us do innovative work no one has done before," Haley says.