CAFP Chocolate and Beer Pairing Event
Details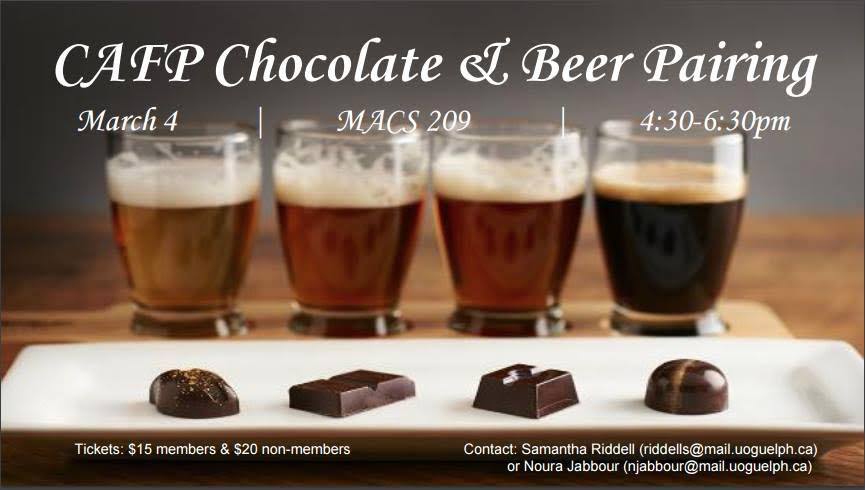 The Canadian Association of Foodservice Professionals (CAFP) Guelph Student Branch is hosting a Chocolate and Beer Pairing event Friday, March 4th from 4:30 - 6:30 p.m.
Experience the pairings between exquisite artisan chocolate and beer. The event will be held in MACS Room 209.
For tickets or additional information, please contact Samantha Riddell riddells@mail.uoguelph.ca or Noura Jabbour njabbour@mail.uoguelph.ca. Tickets are $15 for members and $20 non members.