HFTM Job Expo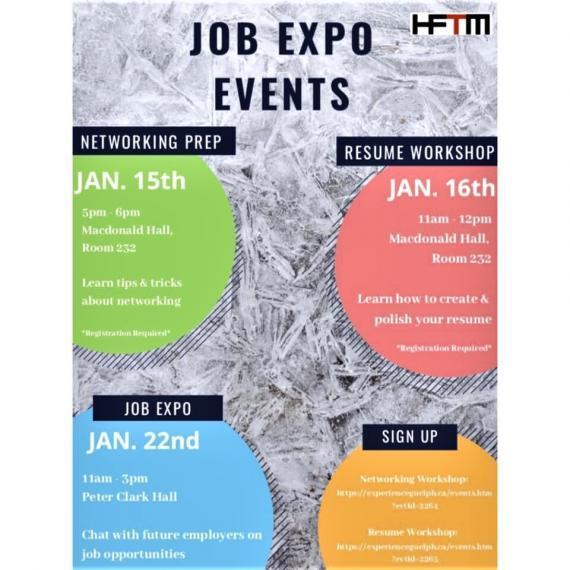 Details
Looking for a summer, part-time or full-time position? Don't miss HFTM's Annual Job Expo!

The School of Hospitality, Food & Tourism Management is hosting the 2020 Job Expo. The HFTM Job Expo connects hundreds of students to over 25 organizations annually. The Expo is intended for organizations offering full-time, part-time and/or summer employment to students at the University of Guelph.
 
Notes & Suggestions:
Students do NOT register prior to the Expo, bring your ID card the day of.
Please take the time to research employers prior.
Bring your updated resumes and be prepared to complete application forms.
Student tables are reserved in Peter Clark Hall for this purpose.
Keep in mind that some employers may hire on the spot.
Dress appropriately...dress for success!
Even if you are not looking for a position this year, we encourage you to network with employers.
Find out about future opportunities! Get recognized! Several employers have generously provided fantastic DRAW PRIZES. Complete a draw ticket upon entry to the Job Expo for a chance to win!
Visit the Business Career Development Centre booth for a FREE LinkedIn head shot
Hot chocolate sponsored by Brass Taps!