HAFA HFTM Alumni Association Fall Social ONLINE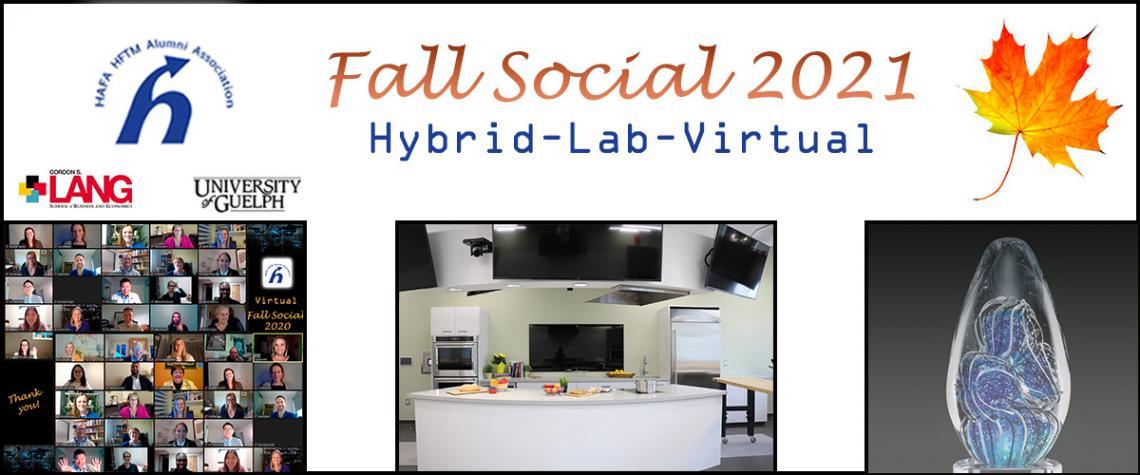 Details
Stream into a live awards presentation, enjoy listening to a captivating panel discussing current trends in the field, successes in management and hopes for the future of the industry. Network with fellow talented alumni in two breakout sessions, and speak about visions for the "bounce back" of the hotel and food industries amidst the COVID-19 pandemic.
The Alumni Association is pleased to honor the following 2021 Alumni Award recipients during this year's presentation:
George D. Bedell Alumni Award: 

Michelle Caine, HAFA '00, MBA '06

, 

 Chair, Hospitality Management, Centennial College 

Leadership/Entrepreneurial Alumni Award: 

Cayley Dow, HAFA '02 (Co-op)

, 

Founder & CEO, Thrivity HR Consulting & Coaching

Leader of Tomorrow Alumni Award: Christian Cross HAFA '17

, Vice President, Consulting & Valuation, HVS
Congratulations to the 2021 Alumni Award Recipients! 
The event will be live streaming from the brand new Anita Stewart Memorial Food Lab on campus. Tune in to see the new facility and exquisite amenities for students to utilize during their time on campus.
Celebrate the 2021 Alumni Award winners and listen to a fascinating panel about success in the field lead by Adam Fikis B.Comm '02, MBA '08.
Participate in two networking break-out rooms to socialize and make connections with fellow HAFA HFTM graduates in the field. Prizes will be given out to attendees who win the raffle. Names will be drawn during the event.
Questions? Please reach out to our U of G Alumni Events Team at eventrsvp@uoguelph.ca.