Giving for Life Donor Recognition - Occipital
Occipital Bone
Donated by: Dr. Victoria Galloway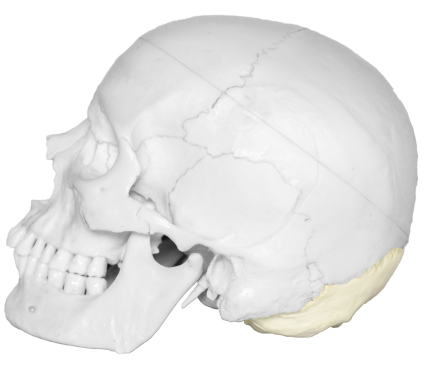 Thank you to our generous donors for supporting the Human Anatomy Program.
The Giving for Life campaign recognizes donors through a unique bone-naming initiative. Our virtual online "skeleton" recognizes donors of $1,000 or more. Once all the bones are named, a skeleton recognizing our donors will be stationed in the new Human Anatomy Laboratory. To support the Human Anatomy program, it is easy to make a gift online.
Click on the following link: http://uofg.convio.net/supporthumananatomy
For the field "Please enter the name/description of your preferred gift designation", type in Human Anatomy Capital Fund
Complete the remainder of the form with your gift details and contact information
Interested in naming a bone? There are still bones available to be named. To learn more about how to name a bone, please contact Jill Randall, Alumni Advancement Manager, College of Biological Science at 519-824-4120 Ext. 56190.