4th Year BLA Integrative Design Studio Exhibit 2017
Location
The Bullring, University of Guelph
Details
The 4th year Bachelor of Landscape Architecture students will be holding a public display of their final design projects for the Integrative Design Studio course. Instructors:  Professors Sean Kelly and Nadia Amoroso.
Date:  Saturday, April 8, 2017
Time:  1:00 - 3:30 pm
Location:  The Bullring, University of Guelph
All welcome to attend.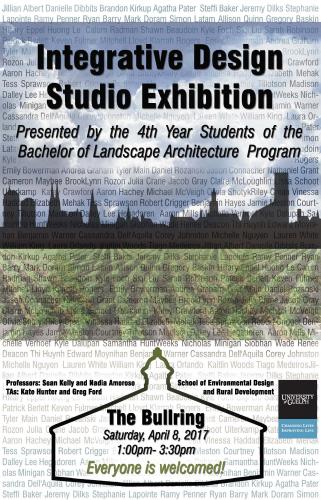 Share this page
Find related events by keyword