LA Guest Lecture: Prof. Christophe Girot, ETH Zurich
Details
University of Guelph - Landscape Architecture Guest Lecture Series presents:
Prof. Christophe Girot, ETH Zurich
Lecture on "Advances in Digital Landscape Design"
Christophe Girot is director of Atelier Girot. He is also the Chair & Professor of Landscape Architecture at the ETH Zurich, and the Dean of Swiss Federal Institute of Technology (ETH) of the School of Architecture and Landscape Architecture. Through his projects of his design office, and his role in the ETH, he is a recognized expert in state of the art technologies for field applications in large scale landscape designs. Since 2009 the Landscape Visualization and Modeling Laboratory (LVML) that he helped establish, has pushed the state of the art in point cloud modelling further. Prize winner of many competitions & prizes of excellence, he completed the Master Plan for the Central Campus in Zurich, the Parco di Castello in Florence & is currently designing a large topographic project for the swiss tunnel engineering firm AlpTransit in Ticino. He is an effective partner in project acceptance by political and public authorities. His projects have been extensively published and exhibited, amongst others at the Groundswell exhibition at the MoMA, Harvard, and in Essen Germany.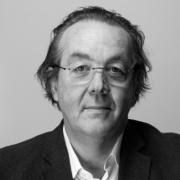 Photo:  Christophe Girot
Lecture supported by SSHRC CRSH grant.   
All welcome to attend.  If you are interested in joining, please email Shayla Spalding, Student Guest Lecture Assistant.
Landscape Architecture Guest Lecture Coordinator:  Nadia Amoroso, Assistant Professor.