LA Digital Design Lecture: Prof. Daniel Roehr, UBC
Details
University of Guelph – Landscape Architecture Digital Design Lecture:
Daniel Roehr, Associate Professor in Landscape Architecture, University of British Columbia
Lecture on "Hand Drawing Practice in Unprecedented Times"
Associate Professor, Daniel Roehr teaches Landscape Architecture at the University of British Columbia.  His research has focused for nearly three decades on international living roof design, construction, and specifically on low impact development (LID) as part of holistic stormwater management. This work is documented in his co-authored book Living Roofs in Integrated Urban Water Systems (Routledge 2015). He is director of greenskinslab.  Since 2013 he has been exploring to visualize the complexity of LID with animated hand drawn videos on tablets, to make LID accessible and acceptable to the public, and also co-developed a LID calculator. In the last years Daniel's research has expanded how to teach multi-sensorial literacy and design, and his second book (a text book) Sense…ible Design: Interacting with the Landscape for Designers will be published in 2021 by Routledge.  Daniel is also interested in the role of architectural hand drawing as a research tool to see the environment and to guide design iterations, see Daniel Roehr's Blog and how he communicates his drawings on Instagram. He has practiced in Europe, North America & Asia. In 2013 he was a UBC Sustainability Research Fellow, 2016 a Killam Teaching Prize winner.
Research Interest:
Low Impact Development (LID), Living Roof Stormwater Management, LID Public Engagement;
LID Policy, LID Education. LID Visualization, Multi-Sensorial Literacy and Design.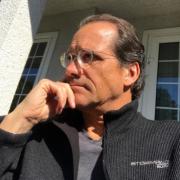 Lecture supported by SSHRC CRSH grant. 
All welcome to attend.  If you are interested in joining, please email Shayla Spalding, student guest lecture assistant.
Contact:  Landscape Architecture Guest Lecture Coordinator:  Nadia Amoroso, Assistant Professor.