LA Guest Lecture: Walter Kehm, LANDInc.
Details
University of Guelph - Landscape Architecture Guest Lecture Series presents:

Walter Kehm, OALA, FCSLA, FASLA and Senior Principal at LANDinc. 
 
Lecture title: "From Rubble to Refuge:  The Story of the Accidental Wilderness"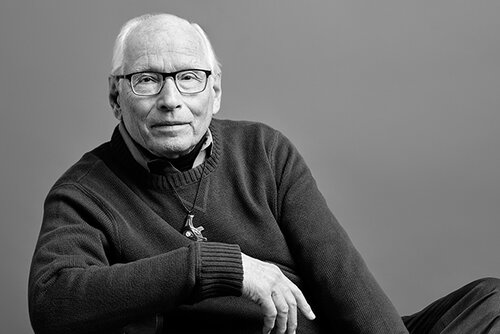 Image:  Walter Kehm (image courtesty of LANDinc.)
With over four decades of professional experience, Walter has led numerous multi-disciplinary teams of professionals on design and planning projects throughout the world. Walter is recognized as an internationally renowned leader and facilitator of landscape architecture and urban design projects.
He also served as the director of the School of Landscape Architecture at the University of Guelph from 1986 until 2000. He was also the landscape architect for the design and implementation of the University of Guelph Master Plan from 1965 until 1976. Have you ever noticed that model in the pit of the LA Building? It was prepared in Walter's studio at Project Planning Associates with the yarrow trees collected and planted by Walter himself!
Currently, Walter is preparing plans for the Humber Bay flood resilience project integrating First Nations symbolism. He also serves as a member of the provincial Indigenous Moccasin Identifier education project working on memory sites throughout the province.
Lecture kindly supported by the Ontario Association of Landscape Architects.  All welcome to attend.  
Contacts:  Landscape Architecture Guest Lecture Coordinator:  Nadia Amoroso, Associate Professor.  W22 Guest Lecture Assistant:  Tatijana Vukovic.