LA Guest Lecture: "The Works of Carl Borgstrom" by Alexander Topps
Location
Landscape Architecture Lobby - Pit
Details
University of Guelph - Landscape Architecture Guest Lecture Series presents:
Alexander Topps, Past Chair of the CSLA Accreditation Council, and former Partner at The MBTW Group
Lecture title:  "The Works of Carl Borgstrom"
Now fully retired from the profession, Alexander Topps graduated from the University of Toronto in 1974 with dual degrees in finance and landscape architecture. After graduation he joined the emerging practice of Frank Milus and Associates as the firm's third full-time employee and in 1976 became a founding partner of the firm known today as the MBTW Group — an award-winning multi-disciplinary practice located in Toronto.
His early career focused on environmental planning but rapidly evolved to become more design-focused, building an award-winning portfolio of built works in the fields of open space, community planning, and urban design. In addition to his design work, Alexander became a highly regarded expert witness and peer reviewer before various planning tribunals and litigation cases.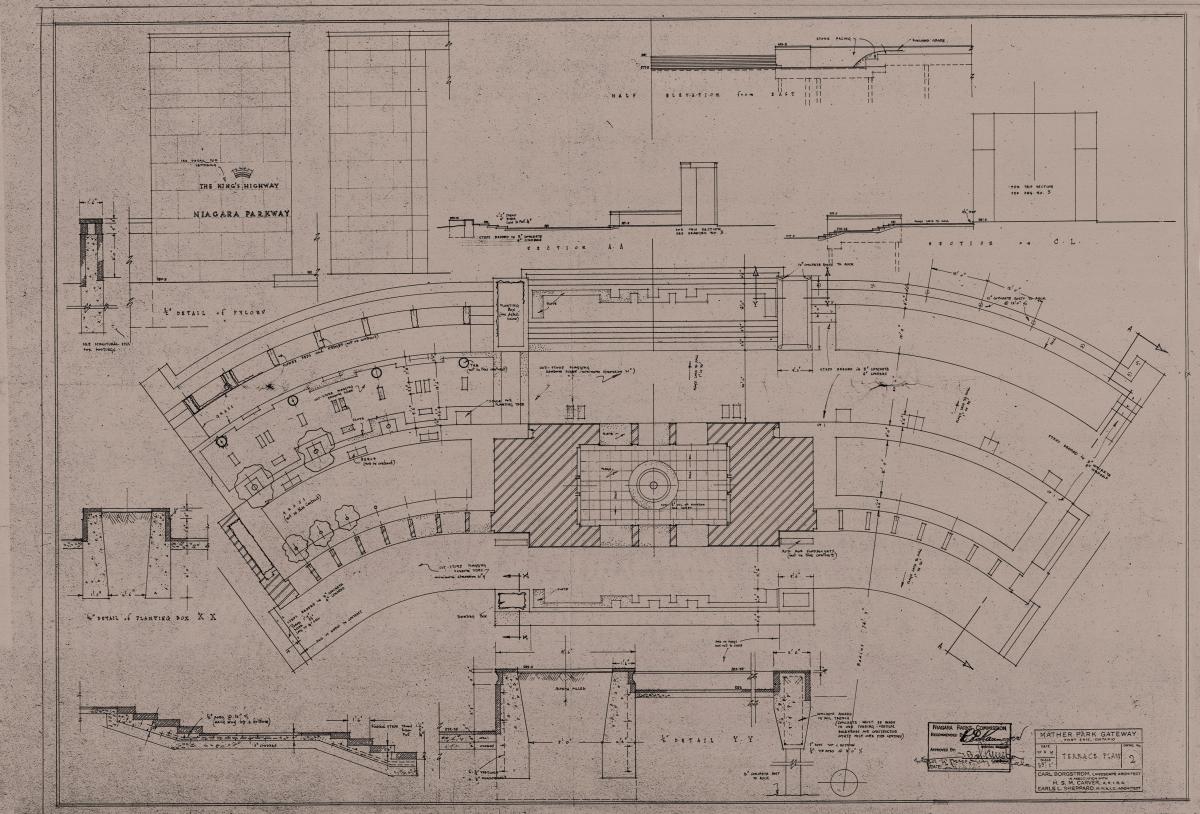 Image:  Mather Park, Fort Erie, Ontario
In addition to his professional practice, Alexander was an active OALA volunteer, serving on the Examining Board; Finance, Discipline, and Practice Act Committees; Competition Guidelines Task Force; and acted as the Association's delegate to the Daniels School of Design Faculty Council. As an appointed member of a legislative delegation in 2002 he helped the design professions achieve important amendments to the provincial Limitation of Liability Act.
After retirement Alexander devoted much of his volunteer activity to the CSLA Landscape Architecture Accreditation Council, acting as Chair from 2013 – 2016, during which time he led an important initiative to revitalize the Council and align the CSLA and ASLA accreditation standards. In retirement, Alexander devotes his spare time to researching and locating the lost works of Carl Borgstrom, one of the nine founding members of the CSLA in 1934. He is also a Board Member of the Niagara-on-the-Lake Historical Society and is actively engaged managing an ambitious Museum expansion.
Lecture kindly supported by the Ontario Association of Landscape Architects (OALA).  All welcome to attend.
Contacts:  Landscape Architecture Guest Lecture Coordinator:  Nadia Amoroso, Associate Professor and F22 Speaker Series Student Assistant: Alya Al-Rajab.