LA Guest Lecture: Mark Cullen
Details

Landscape Architecture Programs / School of Environmental Design and Rural Development present:
Mark Cullen
"Welcome to the Real World (of Work)". Cullen will share his experience from inside gardening, horticulture, and design and give advice to those beginning their professional careers.
Date:  Tuesday, March 3, 2015
Time:  11:30 am
Location:  University of Guelph, Landscape Architecture building, LA Pit 
Pizza Lunch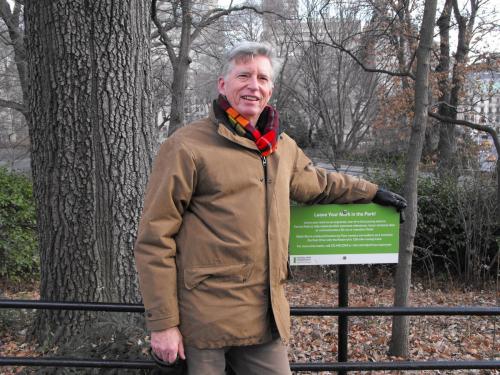 Mark Cullen is Canada's best known gardener connecting with over one million Canadians weekly through his many varied media outlets. Whether it is through his weekly CTV morning show segment, his many on-line postings or his numerous books, his personable style and topical information has captivated audiences and continued to garner him fans across Canada.
As a spokesperson and horticultural consultant to Home Hardware, Mark has spent years speaking to everyday Canadians about their gardens and has synthesized his experiences into his latest comprehensive and easy to understand publication.
Cullen not only helps everyday Canadians grow organic, healthy produce but, due to his well-known sense of social responsibility, actively participates in local, provincial and international developmental and educational programs. As the volunteer spokesperson for SHARE Agricultural Foundation, Mark helps farmers in developing countries obtain "A Hand Up not a Hand Out".
Mark lives in his environmentally friendly dream home where he enjoys his 10 acre garden and spending time with his wife and four children – one of whom is an alumna of the BLA program.
Mark is the founding Chair of Trees For Life, the Urban Tree Canopy Coalition. This not for profit organization is dedicated to doubling the tree canopy in urban spaces across Canada.
Mark Cullen's popularity and status as Canada's favourite gardener has been achieved, and is maintained, by his tireless love of interaction with everyday Canadians.
More information about Mark Cullen can be found at MarkCullen.com
Share this page
Find related events by keyword