Heritage-led Planning for Rural Community Resilience and Sustainability: Sampoorna Bhattacharya Shares Research at One Health Coffee House Series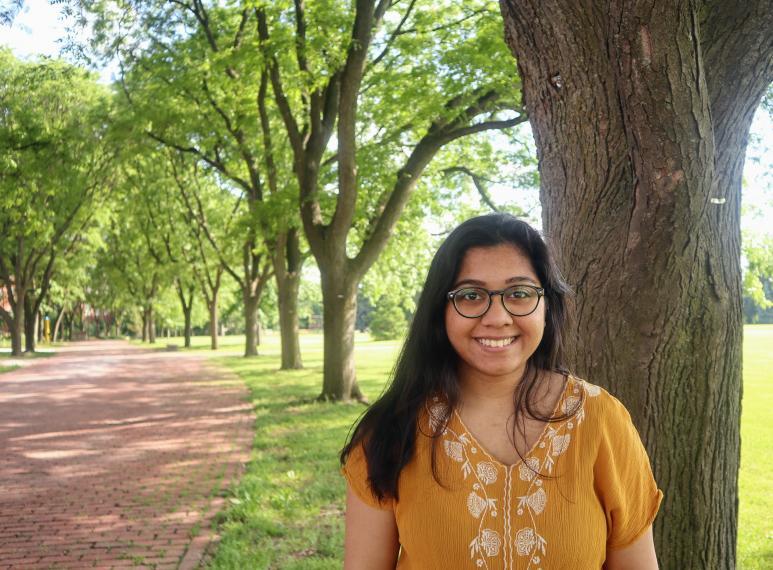 Sampoorna Bhattacharya, a first year M.Sc. Rural Planning and Development candidate in the collaborative specialization with International Development, presented her research on June 23rd, titled "Revitalizing rural heritage for community sustainability and resilience: Terraces in Andean highlands in Peru" at the One Health Coffee House Series. 

Sampoorna's presentation was a broad overview of her research topic and aimed to push the audience to critically think about the ways in which heritage impacts personal lifestyles as well as the development of communities, and what it means for rural contexts. Sampoorna presented a diverse range of topics including understanding heritage, the challenges of unsustainable tourism, marginalization faced by rural communities, agricultural terrace systems and their functions, and the necessity of local and indigenous traditional knowledge systems. 
One Health at the University of Guelph focuses on research that explores the interconnectedness of animal, human and environmental health, including the complexities of socially, politically, and financially constructed environments. One Health offers a collaborative specialization available for graduate students in various programs, including the M.Sc. in Rural Planning and Development.  

Angela Asuncion, a RPD graduate student will also share her research in the One Health Coffee House Series on August 7th with a presentation titled "The mining for development paradigm and its socio-environmental and economic implications in underdeveloped nations". 

Follow Sampoorna on twitter at @samp8rna or on samp8rna.com to stay updated about her research.