One Bench | One Tree
One Bench One Tree began as a student-led grassroots project in 2021 by second year Master of Landscape Architecture graduate students as a way to thank frontline workers for their sacrifices during the COVID 19 pandemic by offering a moment of rest in nature. 
The objective is to install at least one bench and one tree to the landscape of hospitals across Canada to thank the workers who put their lives at risk to keep our communities safe during the pandemic.
To learn more about this initiative and how to donate, please visit the 1bench1tree website and follow on Instagram, Facebook and LinkedIn.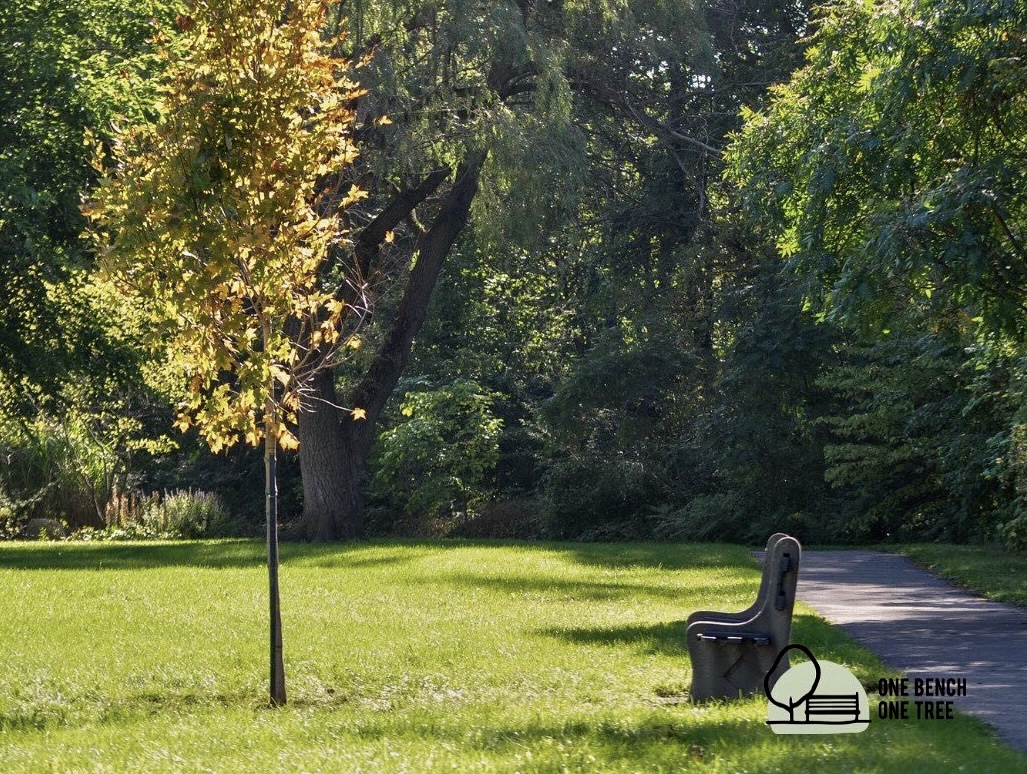 Image:  courtesy of the One Bench One Tree initiative.
News and articles on the One Bench One Tree: 
YouTube:  "One Bench One Tree – Giving the Gift of Rest".
OAC news article: "Students improving life:  One Bench One Tree Project".
Global News:  "University of Guelph's 'One Bench One Tree' project honours health-care workers".
CBC News: "Tree and bench project honours healthcare workers at hospitals across Canada".
Guelph Today: "One Bench One Tree offers a place for rest and reflection".
Thank you to the suppliers and associations who are the driving force behind every bench and every tree: Maglin Site Furniture; Unilock; Maple Leaves Forever; Landscape Ontario and Ontario Horticultural Trades Foundation.