John FitzSimons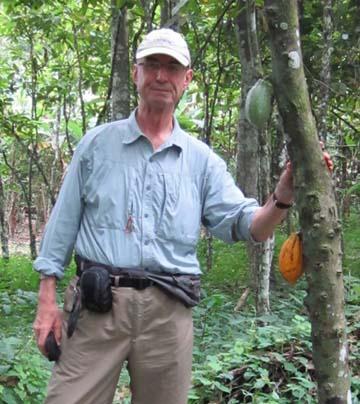 Associate Graduate Faculty
Rural Planning and Development, PhD Rural Studies
Find Related People by Keyword
Education:
PhD,  University of Western Ontario
MA,  McMaster University
BA(Hons),  University of Wales (Swansea),
Biography:
John Fitzsimons's research and practice areas have included improving agricultural and pastoral systems, natural resource management, conservation and rural livelihoods in West Africa, the Middle East, North Africa and Central and South America, small farmer adaptability to climate change, gender issues, application of participatory research techniques, local knowledge and management systems and applied GIS/remote sensing (including MCDA).
Projects have involved various aspects of agricultural development in Liberia, gender impact of an agricultural project in N. Nigeria, small farmer vulnerability and adaption to climate change in N. Nigeria, participatory development of dryland agropastoral systems in NW. Egypt, rural household livelihood strategies across four agroecological zones in Syria, the contribution of CBO's to agricultural development in Central America, and an MCDA analysis of selected Greenbelts in Canada, the US and Australia.
For six years John served as the Farming Systems Consultant on the International Advisory Panel of the WB/IDA funded Matrouh Resource Management Project on the NW coast of Egypt. In the RPD program, John has taught graduate courses in Quantitative Applications, GIS and Remote Sensing Applications, a course in Farming Systems Analysis and Development. He also taught part of the undergraduate Introduction to Plant Agriculture course, the Field Course in International Agriculture and the course on Tropical Crops and Cropping Systems in the Department of Plant Agriculture. John's Masters and PhD students worked on international as well as Canadian topics.