Welcome to the School of Environmental Design and Rural Development
The School of Environmental Design and Rural Development brings together major academic fields concerned with creating strong communities, in Canada and around the world. The four highly respected units that have come together to form SEDRD share many common goals but approach them in different and complimentary ways. This model reflects the imperatives in building authentic communities where planners, leaders, communicators, landscape architects, citizens and politicians all play important interdependent roles in community strength.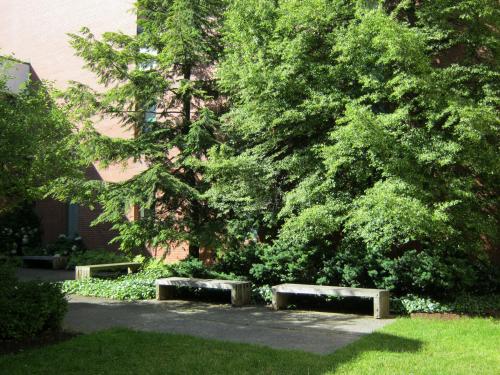 Landscape Architecture building courtyard
Within SEDRD there is:

Rural Planning and Development – with the professionally accredited MSc graduate program and the MPlan program, allowing study in the international or national realms with concentrations in a number of pertinent areas.

Landscape Architecture – with a professionally accredited graduate program (MLA) and undergraduate program (BLA) these programs are internationally renowned with graduates working in a broad range of capacities in public and private offices around the world.

Capacity Development and Extension - offering an MSc providing focus in leadership, international and domestic community capacity development.

Rural Studies – This program capitalizes on our common focus and encourages students to access resources from throughout SEDRD and the university. Through this program we offer a PhD that has currency in a broad range of disciplines and fields.