U of G Joins National Post-Secondary Network to Improve Health, Well-Being on Campus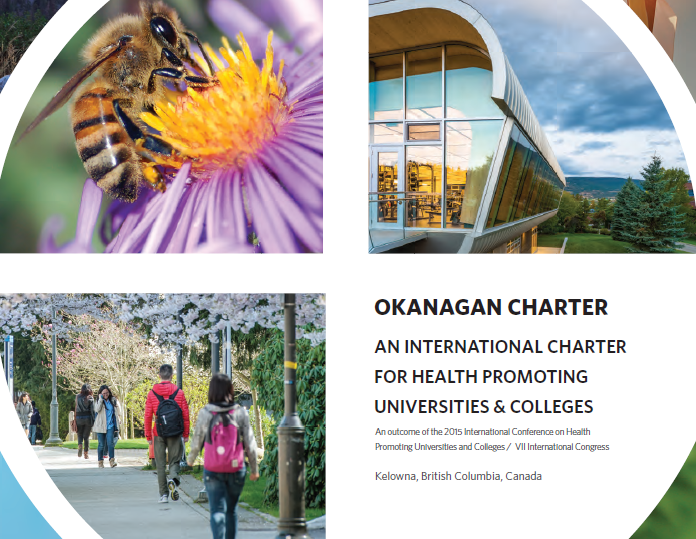 The University of Guelph is helping lead a Canadian university movement to promote health and well-being on campuses.
U of G is one of 10 universities in Canada to formally adopt the Okanagan Charter: An International Charter for Health-Promoting Universities and Colleges. The charter calls on post-secondary institutions to ensure health and well-being in all aspects of campus culture, policies and practices.
The charter resulted from the 2015 International Conference on Health-Promoting Universities and Colleges held at the University of British Columbia's Okanagan campus.
Universities in Canada and around the world are recognizing the importance of a framework for developing a healthful atmosphere in which to live, work and learn, said Brenda Whiteside, associate vice-president (student affairs).
"This charter covers all aspects of what a vibrant post-secondary institution should provide, including physical health and mental well-being," she said.
"We want to embed health into all aspects of campus culture, across the administration, operations and academic mandates. We also plan to lead health promotion action and collaboration locally and globally."
She said the charter ties into current U of G initiatives, including a renewed focus on mental health discussions and awareness, and the new Wellness@Work plan being led by Don O'Leary, vice-president (finance, administration and risk).
The charter calls for universities and colleges to develop action plans, including creating supportive campus environments, encouraging personal development and re-orienting campus services.
"We want to promote the idea that health and wellness is not just the focus of a singular department; rather, we want to embed an understanding and commitment to health and well-being across all disciplines and departments," said O'Leary.
"We want to advance research, teaching and training for health promotion, while also developing effective relationships and collaborations both on and off campus."
The charter was created along with international partners, including the Pan American Health Organization and the United Nations Educational, Scientific and Cultural Organization.