Wellness Bikes Grant Program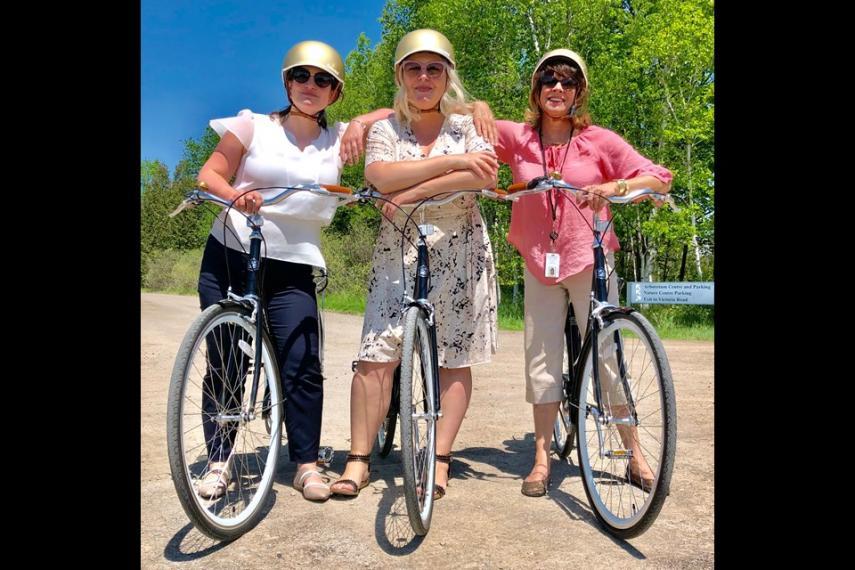 These pedal pushers give knowledge mobilization new wheels
Some people are biking to work this week, to help launch the city's 2018 Bike Month.
But 15 University of Guelph staffers have kicked it up a notch – they're biking at work.
And in doing so, they're saving time and pursuing wellness.
The employees are part of an initiative called Wellness Bikes, supported through the university's new Wellness@Work grant program. It's supporting 39 employee-driven projects designed to promote workplace health and wellbeing on the university's main campus and at research stations. Through the program, faculty and staff implement tailored health-promoting programs, approaches or ideas in their workplace. 
Wellness Bikes is a mini-fleet of three Regal cruiser two-wheelers that employees connected to the OMAFRA-U of G Agri-Food Partnership office at One Stone Road can sign out to help them efficiently get around campus.
Read the full article from Guelph Today: https://www.guelphtoday.com/columns/urban-cowboy-with-owen-roberts/these-pedal-pushers-give-knowledge-mobilization-new-wheels-939991