Celebrate our Spaces Photo Contest Winners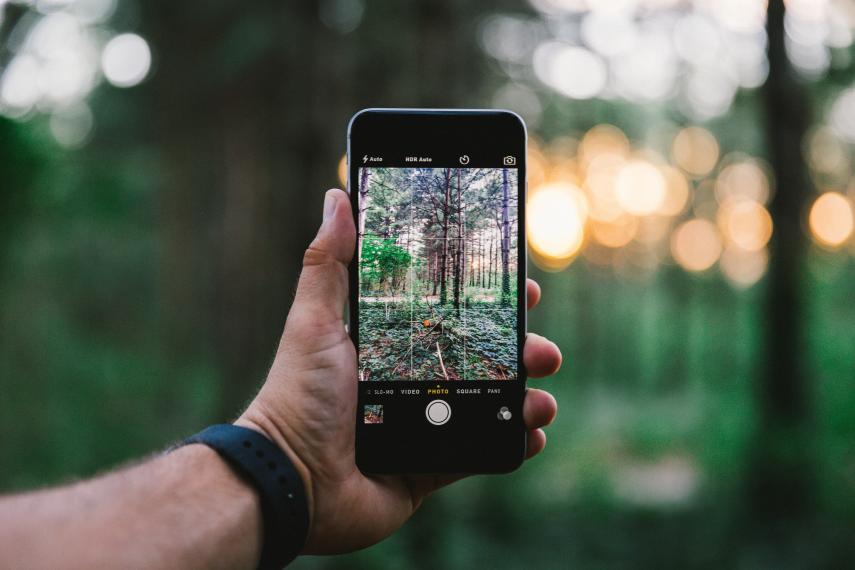 During October's Healthy Workplace Month, we asked employees to submit a photo of a beautiful U of G space. We asked, "What's your favourite space on campus? Take a photo of the place that you love best on Guelph campus, at Ridgetown, the University of Guelph-Humber or at a research station – anywhere U of G is! – and tell us why you like it so much."
We received 21 photo entries and it was a difficult decision for the review committee. The following photos were selected as the winning photos:
1st place- Danielle Watson
Frosty morning at Arkell Equine Research Station.  Another day full of hope, promise, and beauty.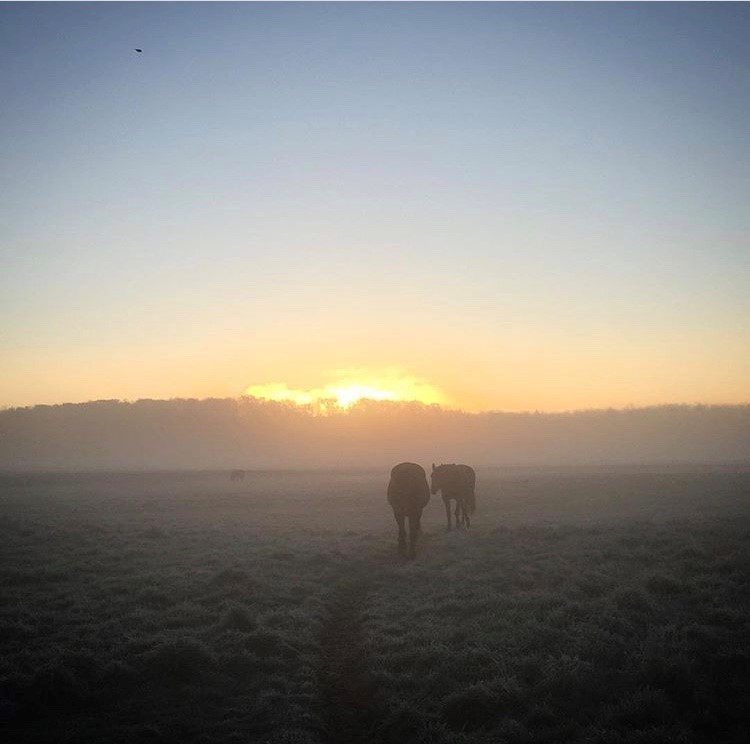 2nd place- Jessica Proeller 
In the morning when the sun is rising, it lights up the portico, shines through the trees, and welcomes us - as if to say "Good morning University of Guelph". I usually park at the Art Gallery, and when I pass this scene, it's a wonderful preview of how beautiful our campus is. I love the green peeking through, and how the sun highlights the stone. This commemorative structure stands tall and proud, looking onto Johnston Green. The historical marker reminds us that: As the entrance to the F.W. Stone farmhouse (which served as the first classes of the later named OAC), 56 Generations of students passed through this portal 1874-1930 . While architecturally lovely from the front, the framing of the trees and this view of our campus in the distance from the back is unbeatable. This perspective may be missed or overlooked if one only focuses on the iconic front of the structure.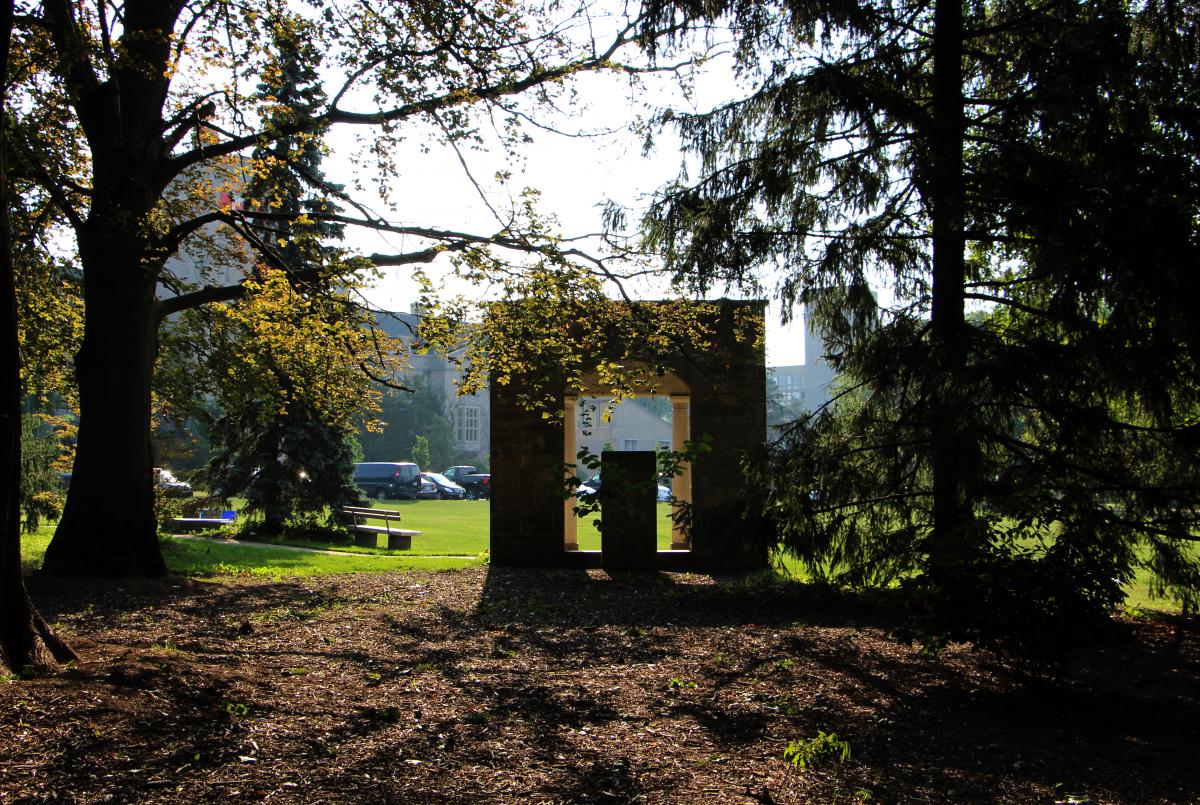 3rd place- Barbara Cook 
The sign says it all - University of Guelph.  Great place to work, to go to school and to be a part of!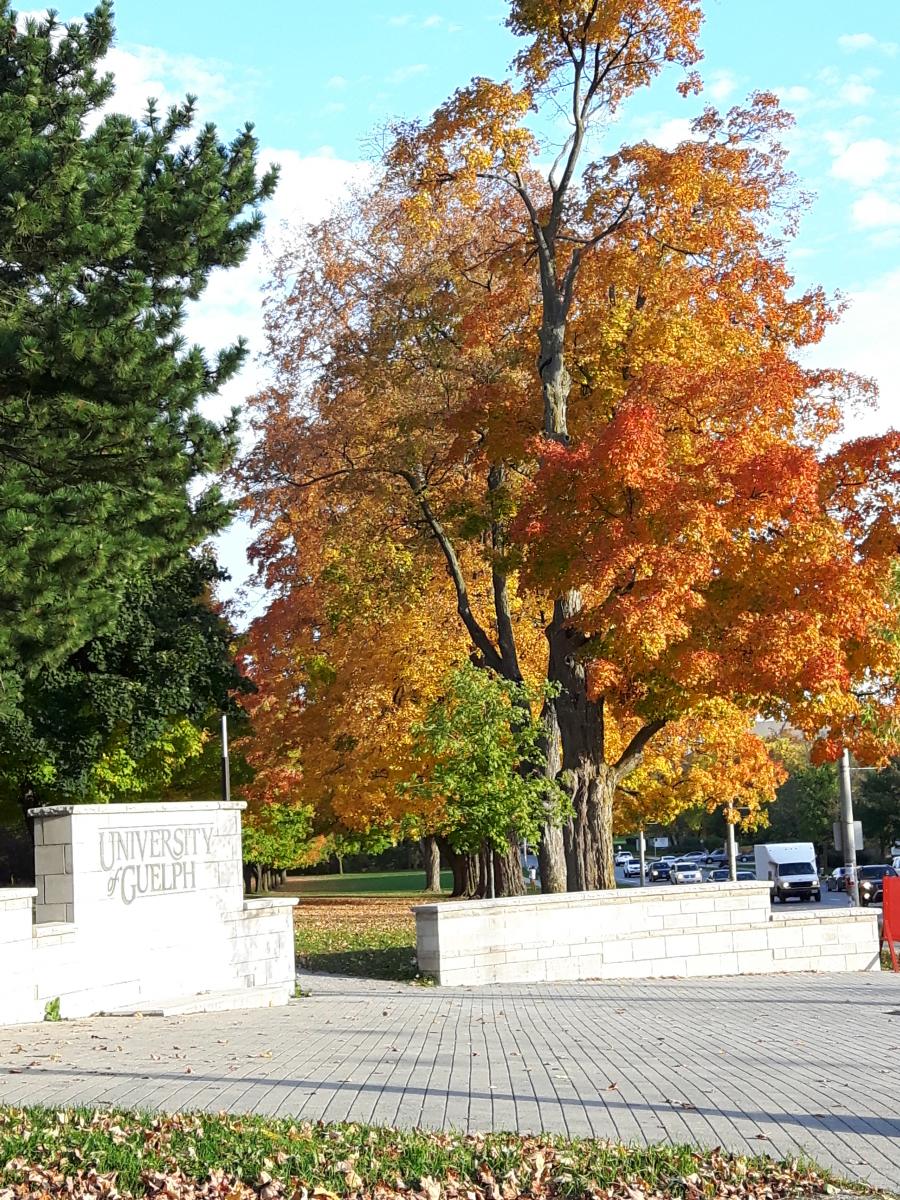 Thanks to everyone who participated and shared their favourite spaces at U of G!  We look forward to reviewing your submissions next year!