Winner of FHT to Move! Activity Challenge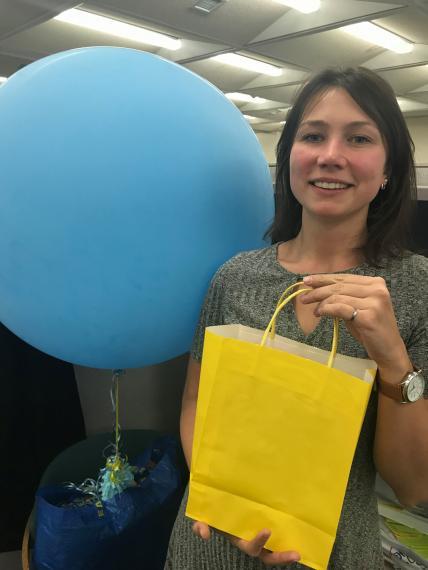 From September 21st to October 5th, many U of G employees participated in the Guelph Family Health Team's FHT to Move "Hustle for the Harvest" Activity Challenge.  The annual contest celebrates opportunities to be physically active and participants are asked to track their daily exercise. 
Congrats to Danica who rose to the top of U of G's Wellness@Work team with the most activity points throughout the challenge!   
"I like to keep active by doing weight training at the gym, yoga, swimming (at the U of G pool) and going hiking. Also, instead of driving and taking an elevator, I try to be mindful to take the stairs, walk and bike." - Danica 
I hope you will join us next year for this annual challenge and continue to move your body at work!