U of G Recess League featured in University Affairs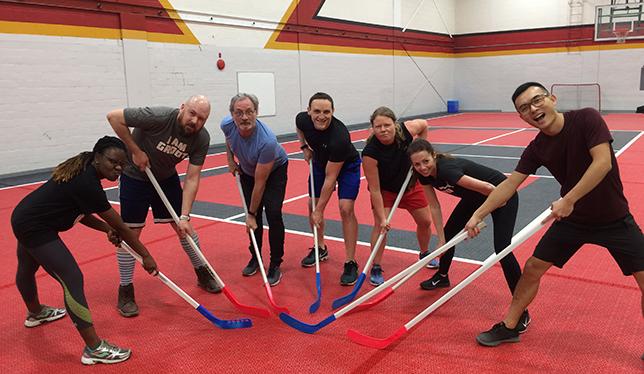 Have you heard about U of G's Recess League?  Every week at 12pm, recess league participants gather to play a random sport inspired by school yard games. Recess League is a great way to have a mental wellness break in the middle of the work day!
Games run from 12pm-1pm each week and the league is non-progressive so committing to attending every week is not necessary. Learn more and sign up. 
University Affairs published an article called, Employees make time for schoolyard fun in their workday at U of Guelph, in May 2019 highlighting the program. 
Read the full article online. 
Share this page
News Topics