Corning Around at New Liskeard Agricultural Research Station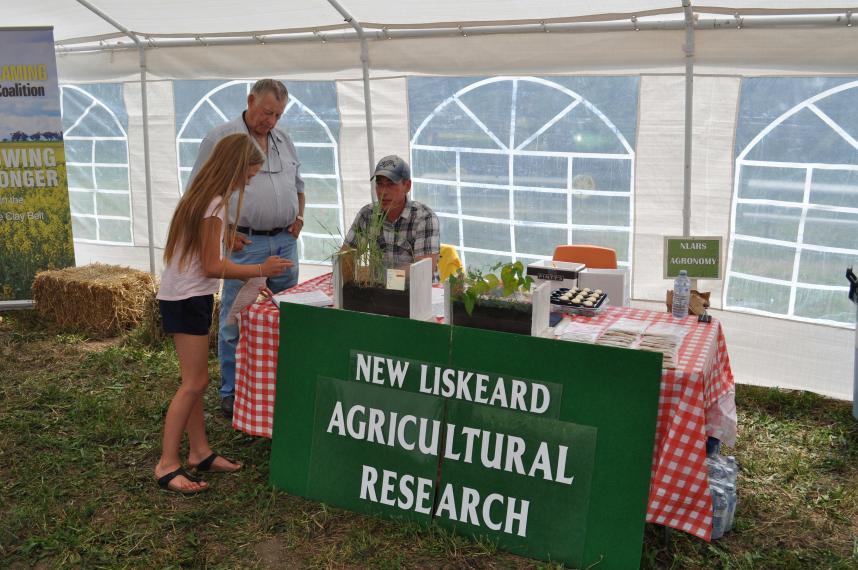 Goals of this Wellness@Work grant program were to:
Promote the urban public understanding of the rural agricultural research plots at New Liskeard Agricultural Research Station (NLARS)
Familiarize the community with the good food that is grown in this part on Ontario by their neighbours
Provide a healthy snack of steamed corn at the end of an excercise filled, walking/driving weekend adventure tour of local farms, organized by the Northern Ontario Farm Innovation Alliance (NOFIA).
This program built on a partnership between NLARS and NOFIA to facilitate a family road trip into the agricultural country side.  Attendees took in the natural daylight, fresh air and networking opportunities that connect the producers with the city folk.  
It was an honour to have the opportunity to pamper guests whether they are visiting clients or interested local citizens.  Offering demonstrations and a "treat" in the form of a cob of corn cultivates a sense of the importance of the employee's contributions to the community.
People were out of their indoor environments on a weekend, travelling around to farms on an outdoor adventure. It allowed for a change of lighting, air quality and country environment in contrast to the urban environment.  They had the opportunity to appreciate the displays of NLARS and recognize our welcoming environment that has supported the farming industry locally since 1922. As a component of the local economy we add stability to the community.
The community was offered a healthy food alternative that reminded them that the U of G is concerned about nutrition and promotion of consuming fresh vegetables. 
 "I have lived in this community for over 20 years and have always wanted to learn more about what you do here.  I am passing by on a daily basis, so this was my first stop of the tour today."   -Resident of New Liskeard