Myth Busting: Athletic Complex Edition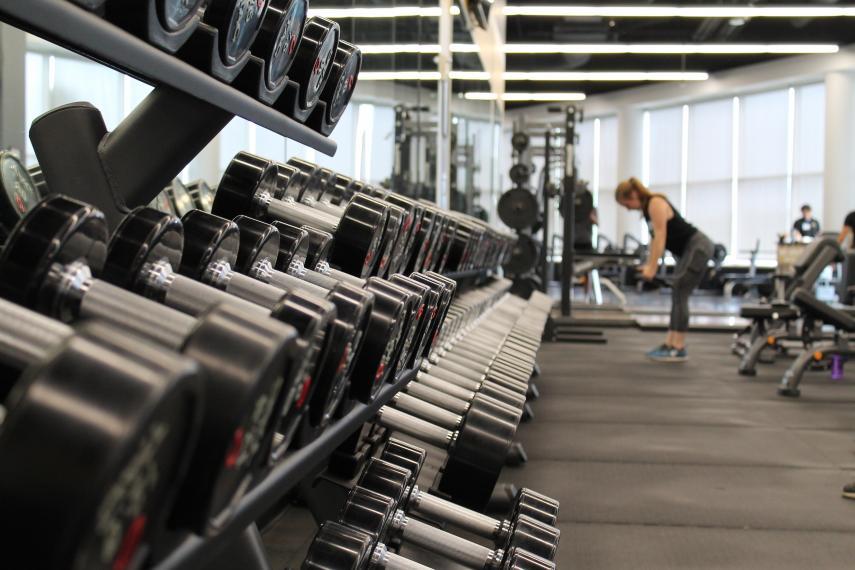 It's easier than you think to workout on campus.
January is here and with it comes renewed goals of health and happiness. What better gift than being able to access state of the art athletic facilities right on our own campus. This article is intended to help bust down some of those reason why you might not be taking advantage of this amazing facility on campus.
I don't have time to get there and back: With the new parking regulations, P12 (located right in front of the building) is now staff/faculty only parking. With that change there is always a spot in the lot closest to the building! In addition, there are classes that are only 30 mins or 40 mins in length giving you plenty of time to make it in and back within the hour. Consistency and accountability are the keys to making sure you don't skip your workout. Schedule the workout in your calendar and ask coworkers to either come with you or encourage you to leave! Get the whole office onboard with your goals.
I don't want to run into a student of mine: Our Universal changerooms have private change stalls. We rent and sell locks that make keeping your stuff here also a breeze. Interested in fitness classes? There are "staff only" classes at noon and can be found on the schedule here: https://fitandrec.gryphons.ca/fitness/wellness/nrg-calendar.
"But what if I DO see a student of mine?" Some of our students look up to us as role models. If you are taking the time to improve yourself, it shows them you care about your wellness. Despite your busy schedule you are taking the time for yourself. What better way to show a student how to succeed them show them how to live a healthy lifestyle?
I'm unsure about the cost: Did you know all staff and faculty on campus receive a subsidized base membership? For only $57/month you can also access the fitness centre and all our fitness classes plus the pool, squash courts and so much more! Want more bonuses? There is no registration fee, no monthly commitments and you can stop your membership at anytime with no penalty. That means if you aren't on campus for certain months – you don't have to continue to pay for that membership.
New to campus and haven't been to the gym/building before: That's okay! We have you covered. You can ask Client Services for a tour or sign up for a FREE fitness orientation. Ask a colleague for directions to get here and we will handle the rest.
New to exercise and gym is intimidating: We understand! That's why we offer a walking track and classes that have modifications to ensure you are working at a level you are comfortable with to meet your own goals. If you what to learn more and feel less intimidated work with one of our personal trainers! Our January promotion lets you work with a trainer for only $89! https://ca.apm.activecommunities.com/uofg/Activity_Search/11376
Ready to start working towards a healthier 2020? Call Client Services at x56253 for more information!