Highlights from U of G, Let's Talk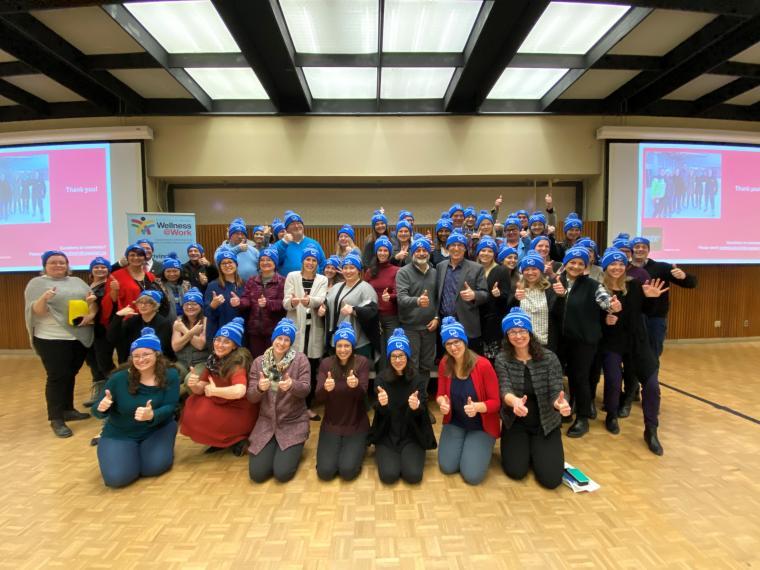 On January 28, U of G hosted it's first U of G, Let's Talk event, as an opportunity for employees to hear a Wellness@Work update and panel discussion about the University's progress in creating a healthy workplace.
About 100 employees attended and over 100 more watched the live-stream video. 
Panel members included:
Host: Dr. Franco Vaccarino, President and Vice-Chancellor
Gwen Chapman, Dean, College of Social and Applied Human Sciences
Steve Nyman, Director, Maintenance and Energy, Physical Resources
Indira Naidoo-Harris, Associate Vice-President Diversity and Human Rights
Irene Thompson, Director, Student Housing Services
Alison Burnett, Director, Student Wellness
Homewood Health was available with wellness resources and each participant received a Bell Let's Talk Day hat. 
As participants entered, they were asked:
What contributes to your wellness at work?
What are you doing to help create positive change at U of G?
Below are a few photo highlights from the event.