The Many Faces of Anxiety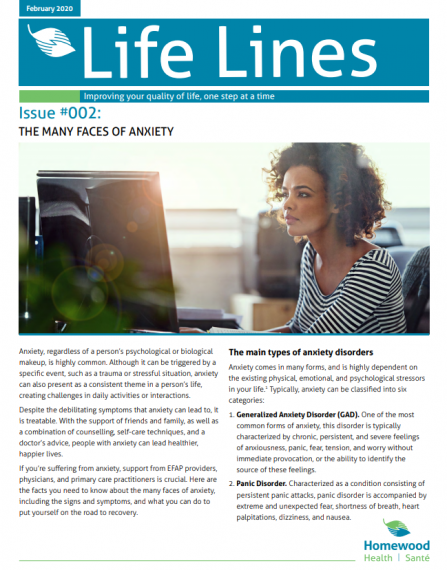 "Anxiety, regardless of a person's psychological or biological makeup, is highly common. Although it can be triggered by a specific event, such as a trauma or stressful situation, anxiety can also present as a consistent theme in a person's life, creating challenges in daily activities or interactions."
Read the full article from Homewood Health.