31 Day January Wellness Challenge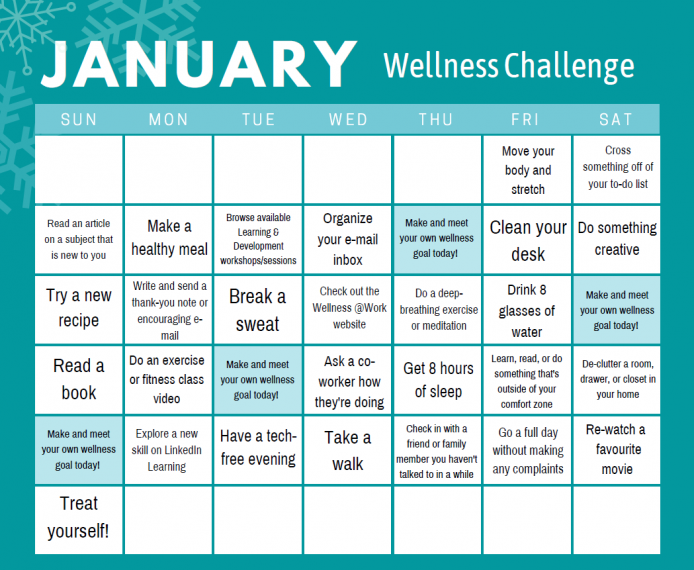 Participate in the attached 31 day January Wellness Challenge.
Look on the calendar each day for a small actionable step you can take to boost your mood. Complete as many activities as you like and cross them off on the challenge card.
Fill out your contact information and submit to wellnessatwork@uoguelph.ca by February 5, 2021 for your chance to win a prize.