January Wellness Challenge: Consistent Effort Yields Results, Step Challenge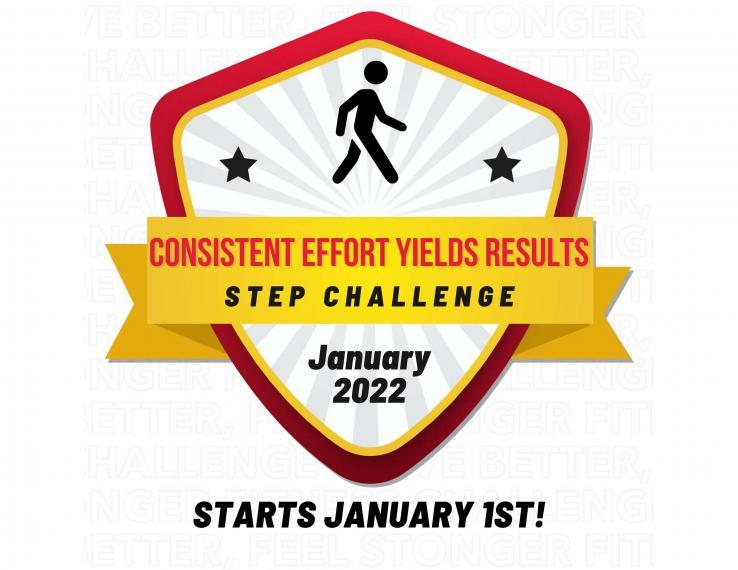 Challenge Details
This is a step-challenge. The goal for this challenge is to walk 5000 steps/day, every day of the challenge to acquire 155,000 steps by the end of the month. Record your movement in the GryphFit app to be entered.
The challenge runs from January 1st to 31st! 
Bonus Entries
Send us a pic of you completing the daily 5000 steps or tag us @gryphons_fitness in your stories. For every picture we receive, you get an additional ballot added to a draw to win prizes. The more pictures, the more chance to win! The contest closes on January 31st at midnight.
How to Participate
Download our GryphFit App in the App Store or Google Play Store
Join the challenge on the "Challenge" icon in the app
Take a picture of your daily step accumulation.
Be entered into a draw to win an NRG Pass! The winner will be announced the week of Feb.1st.
For full challenge details visit the Gryphons Fitness and Recreation website.