Explore Your McLaughlin Library Resources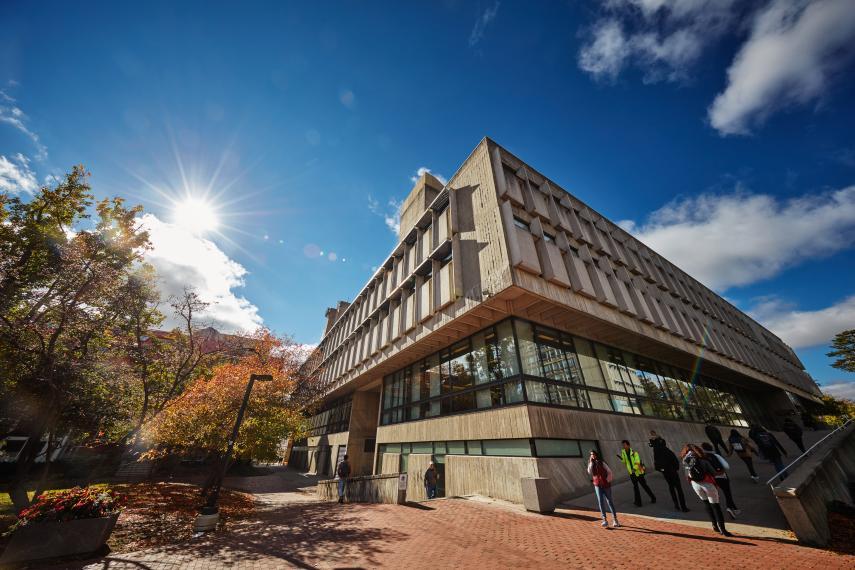 As a U of G staff or faculty member, you have access to a variety of resources and services that the library offers! Your U of G employee card serves as your library card — just stop by the library or use the Omni search box at the top of the library homepage to browse our collections.
Through the library, you can also:
Watch a movie: Try watching a movie from the library's streaming video collections for your next movie night! Through the library, you can stream feature films, documentaries, and children's content.
Find your next favourite book: The Gryph Reads leisure reading collection is full of great reads including popular fiction, non-fiction, graphic novels, and video games.
Explore diverse narratives and worldviews: In partnership with student groups on campus, the library curates collections on themes such as Black History Month, Pride, Indigenous History Month,and Asian Heritage Month.
Get help with a video or podcast: The library's Media Studio is well-equipped to help you with your next media project! Media Studio staff are available for consultations, and as of the fall you can loan equipment at no cost.
Visit an exhibition: You don't need to go to a museum to view an exhibition

—

the library's Archival and Special Collections put together rotating exhibitions in the library. "A Century on Campus: The OVC in Guelph" is currently on display.
Learn a new skill: The library's online guides are a great place to start when learning something new, such as using new software, creating media projects, using the library's collections, and writing for different audiences and styles.
Try a new recipe: Whether you're looking to build your culinary skills or just try something new, you'll be sure to find something tasty in one of the largest collections of cookbooks in North America.
Entertain your kids: Tired of rereading the same children's book? The library has a large and well-curated collection of children's picture books and novels that you use to shake up your storytelling routine - find them on the 5th floor in the PZ call number range.
If you have questions about library services or finding resources, stop by the Ask Us desk at the library entrance or contact the library.