Employee Benefit Web-Scavenger Hunt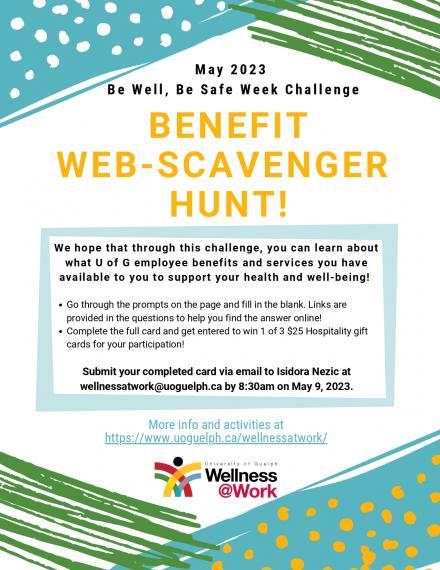 Check out this activity sheet and give it your best shot for a chance to WIN A PRIZE!
We hope that through this challenge, you can learn about what U of G employee benefits and services you have available to you to support your health and well-being!
Complete the PDF worksheet.
Go through the prompts on the page and fill in the blank. Links are provided in the questions to help you find the answer online!
Complete the full card and get entered to win 1 of 3 $25 Hospitality gift cards for your participation!
Submit your answers to wellnessatwork@uoguelph.ca. Entry deadline is Tuesday May 9, 2022. Three prizes of $25 gift cards to be awarded.