Sustainable Development Goal 10: Reduced Inequality

Ensuring no entrepreneur is left behind because of perceived barriers
How do people with perceived barriers overcome them and become more successful than the average person? Lang professor and the John F. Wood Chair in Entrepreneurship Felix Arndt is using his research to better understand how people with disabilities or impairments are able to overcome perceived barriers to success.
"People can often use and leverage what is generally understood as a disability, and create opportunity to become a successful entrepreneur."
Ranging from people with a disability to those experiencing extreme socioeconomic conditions, Arndt's research looks at how these entrepreneurs overcame their perceived barriers. Arndt is hopeful that his research will lead to the development of better support systems for entrepreneurs and help motivate others to start their own business.

Learn more about the John F. Wood Centre for Business and Student Enterprise

More Lang Impact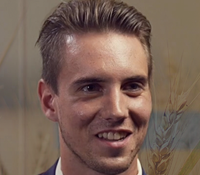 Lang graduate student Andrew Nixon is helping Ontario farmers adapt their crops in response to a changing climate.
Learn more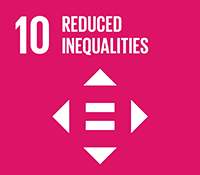 Discover more stories of how the Lang School is helping achieve SDG#10: Reduced Inequalities.
Learn more