Sustainable Development Goal 12: Responsible Consumption and Production

Using marketing as a force for good in the world
How do we convince people to take action towards addressing climate change? For professor Dr. Jing Wan, a powerful tool in the fight against climate change is marketing.
Marketing is often perceived as a contributor to climate change, but can be used as a force for good, says Wan. A tool to persuade people to take actions that are good for them, society, and the environment.
"There are actions that we do need to take immediately, actions that we can take to help sustain this environment, and we need to do something right now. If my research can even nudge a few people to take action, then I feel like I've done something worthwhile."
Wan is using her research to help marketers convince consumers to take immediate action that helps the world. For consumers, the short-term benefits often outweigh the long-term potential because it is difficult to conceptualize the future. This means consumers may overlook long-term benefits like environmental sustainability by focusing on short-term outcomes like price. Wan's research will help marketers overcome this short- vs long-term perspective, and nudge consumer behaviour towards sustainable products and consumption.
Learn more about Lang's MSc in Marketing and Consumer Studies

More Lang Impact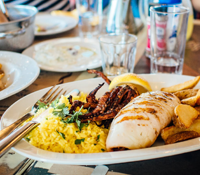 Lang hospitality prof Bruce McAdams explores how to integrate applied-learning in his courses using real-world scenarios.
Learn more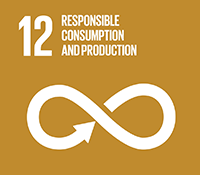 Discover more stories of how the Lang School is helping achieve SDG#12: Responsible Consumption and Production
Learn more