Sustainable Development Goal 14: Life Below Water

Ensuring the supply chain is both profitable and sustainable
In 2050, there will be more than 10 billion people on earth to feed. This not only requires the production of more food but needs to also be delivered efficiently and sustainably. This requires a healthy and strong supply chain, from producer to consumer.
Dr. Simon Somogyi, Lang professor and Arrell Chair in the Business of Food, is a researcher in the area of agri-food value chain management and international market development. His research is driven by connecting food suppliers with end consumers with a focus on the beverage, seafood, and horticulture sectors.
One of Somogyi's recent research projects looks into the Chinese market for Canadian shellfish exports. There is a lot of competition in the shellfish market and that competition is based on price and quality. By speaking with members across the shellfish supply chain in Canada and China, it was discovered that there is a market for sustainably caught shellfish and elements of sustainability are becoming part of that value proposition in the supply chain.
"Food is not made by people. It is made by people running businesses. No matter how passionate they are about the food they make, the place they make it in, how environmentally sustainable it is, it still has to be profitable...the challenge is to be able to produce profitability in food, but also being environmentally and socially sustainable to the place and the people who make it."
Learn more about Lang's MSc in Tourism and Hospitality program

More Lang Impact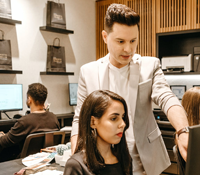 Improving Employee Well-being
Lang professor Agnes Zdaniuk is conducting research that aims to improve employee well-being during the COVID-19 shutdown.
Learn more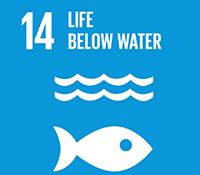 Discover more stories of how the Lang School is helping achieve SDG#14: Life Below Water
Learn more