Sustainable Development Goal 7: Affordable and Clean Energy

The Great Ethical Dilemma Competition: Developing ethics and responsible business practices
To foster responsible and ethical decision-making skills, all first-year Lang business students participate in the Great Ethical Dilemma Case Competition. The applied learning exercise sees students provide tangible solutions to an ethical challenge facing a real organization.
The competition is a culminating project at the end of their first semester. After spending the semester conducting a macro analysis of a specific industry, the students present their solutions to a panel of judges, including industry leaders and executives.
In 2019, several students represented an organization within the energy sector and were tasked with developing an ethical response that would benefit the organization while keeping environmental sustainability at the forefront.
"Regardless of the industry or where you are in the world, there are always ethical issues businesses need to solve. Developing programs focused on business ethics, like the Great Ethical Dilemma, are absolutely important."

- Richard Jackson, Vice-President of Spark Power,
2019 Great Ethical Dilemma executive judge
Learn more about Lang's BComm program

More Lang Impact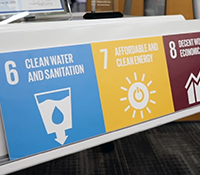 Lang's Net Impact Graduate Chapter received Gold Status in 2019.
Learn more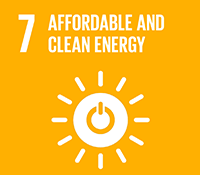 Discover more stories of how the Lang School is helping achieve SDG#7: Affordable and Clean Energy
Learn more