LA Guest Lecture: Yvonne Battista, Studio TLA
Location
Landscape Architecture, Pit (lobby)
Details
University of Guelph - Landscape Architecture Guest Lecture Series presents:
Yvonne Battista.  Principal at STUDIO TLA. 

Lecture title:  "Impactful Landscapes"
Yvonne is a Principal at STUDIO tla with a focus on waterfronts, urban streetscapes, campuses, parks and innovative stormwater management. Yvonne earned her Bachelor of Landscape Architecture degree from the University of Toronto and brings over 20 years of design, construction documentation and public consultation experience with a focus on placemaking and design excellence.
While at DTAH, Yvonne led work that included complex urban parks, multi-disciplinary waterfront developments including the culturally and historically significant Fort McMurray Waterfront Revitalization and several multi-phased campus improvements. She takes pride in precinct-wide stormwater management solutions that consider the larger ecosystem, geomorphology as well as social and cultural integration.
Yvonne enjoys speaking internationally and is passionate about creating resilient, livable and well-integrated communities that approach design from a holistic perspective.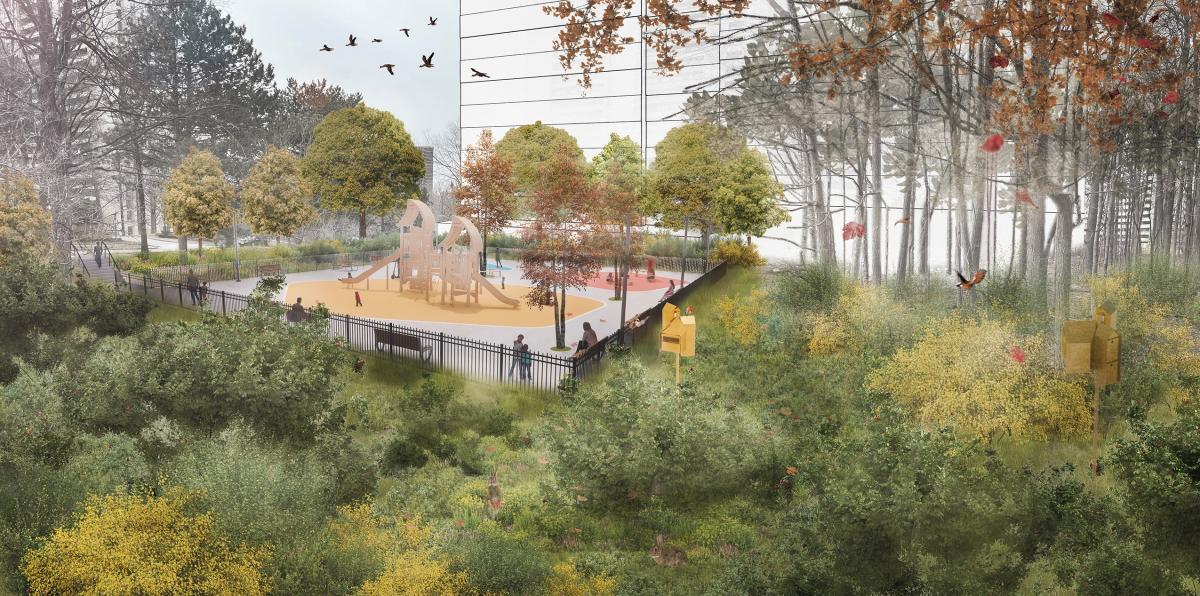 Image:  Finch + Sentinel Redevelopment, Toronto
Lecture kindly supported by the Ontario Association of Landscape Architects (OALA).  All are welcome to attend.
Contacts:  Landscape Architecture Guest Lecture Coordinator:  Nadia Amoroso, Associate Professor; Speaker Series Student Assistant: Alya Al-Rajab.