University of Guelph Alumna Known for International Rural Development Work Appointed to Canadian Senate
One of the two women Prime Minister Justin Trudeau appointed to the Senate on Monday is Mary Coyle, a University of Guelph alumna.   Mary was one of the first graduates of what was then the University School of Rural Planning and Development (USRPD) graduate program, now part of the School of Environmental Design and Rural Development of the University of Guelph. 
The December 4th announcement from the PMO acknowledged Mary's three decades of work in international rural development with particular focus on microfinance. Mary worked in Botswana as a CUSO volunteer before coming to Guelph. Her MA research was on "The struggle to meet the employment and income needs of developing nations: the role of small rural enterprise development".  It was part of a bigger study commissioned by the Canadian International Development Agency.
After completing her Masters' degree in  SEDRD with Prof. Harry Cummings, Mary served as rural development advisor of the CIDA-funded Sulawesi Rural Development Project in Indonesia implemented by the University of Guelph. She then went to work with Calmeadow Foundation, a Canadian NGO dedicated to commercial provision of financial services to low income borrowers. As Executive Director of Calmeadow Mary helped with the creation of the world's first micro financing bank, BancoSol, in Bolivia, and the establishment of the First Peoples Fund, which provides micro loans to First Nations and Métis communities in Canada.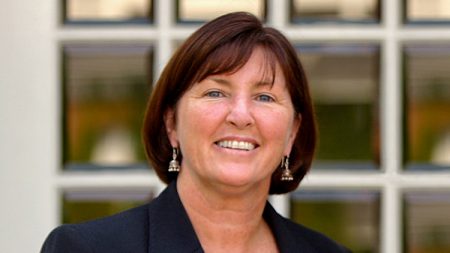 Photo:  Mary Coyle.  Appointed to Canadian Senate
Mary went on to become the Director of the Coady International Institute and Vice President of St. Fancis Xavier University. Mary helped position the Coady International Institute as an international center for development education and innovation, its graduates working in over 130 countries. She was instrumental in establishing the Stephen Lewis Foundation, the Romeo Dallaire Child Soldiers Initiative, and the Indian School of Microfinance for Women. 
A recipient of many awards for her passionate work on women's rights Mary once told a local newspaper "If you really want to change the world, you have to look at what hasn't happened yet, and one of the things that hasn't happened yet is women in significant numbers in significant ways moving into leadership positions at all levels".